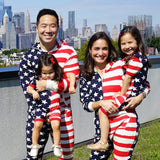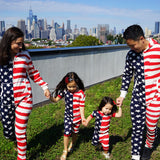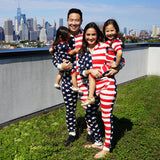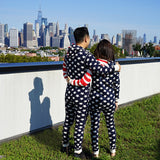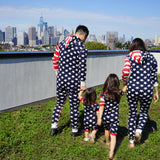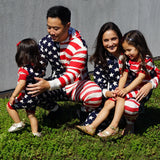 Stars and Stripes Patriotic Hooded Onesie
100% cotton
Full length zipper
The patriotic onesie could be a real game-changer. Beloved by National Archives staff and family members, they say this star-spangled hooded onesie is one of the most comfortable garments ever worn. Once you've tried it you may never go back.

According to oral history, in 1776, George Washington, Robert Morris, and George Ross visited Betsy Ross at her upholstery shop in Philadelphia. Washington presented a sketch of a flag for Betsy to make, comprised of 13 red and white stripes and 13 six-pointed stars.

On May 29, 1777, Betsy Ross was paid by the Pennsylvania State Navy Board for making flags. On June 14, 1777, Congress adopted the Stars and Stripes as our official national flag.