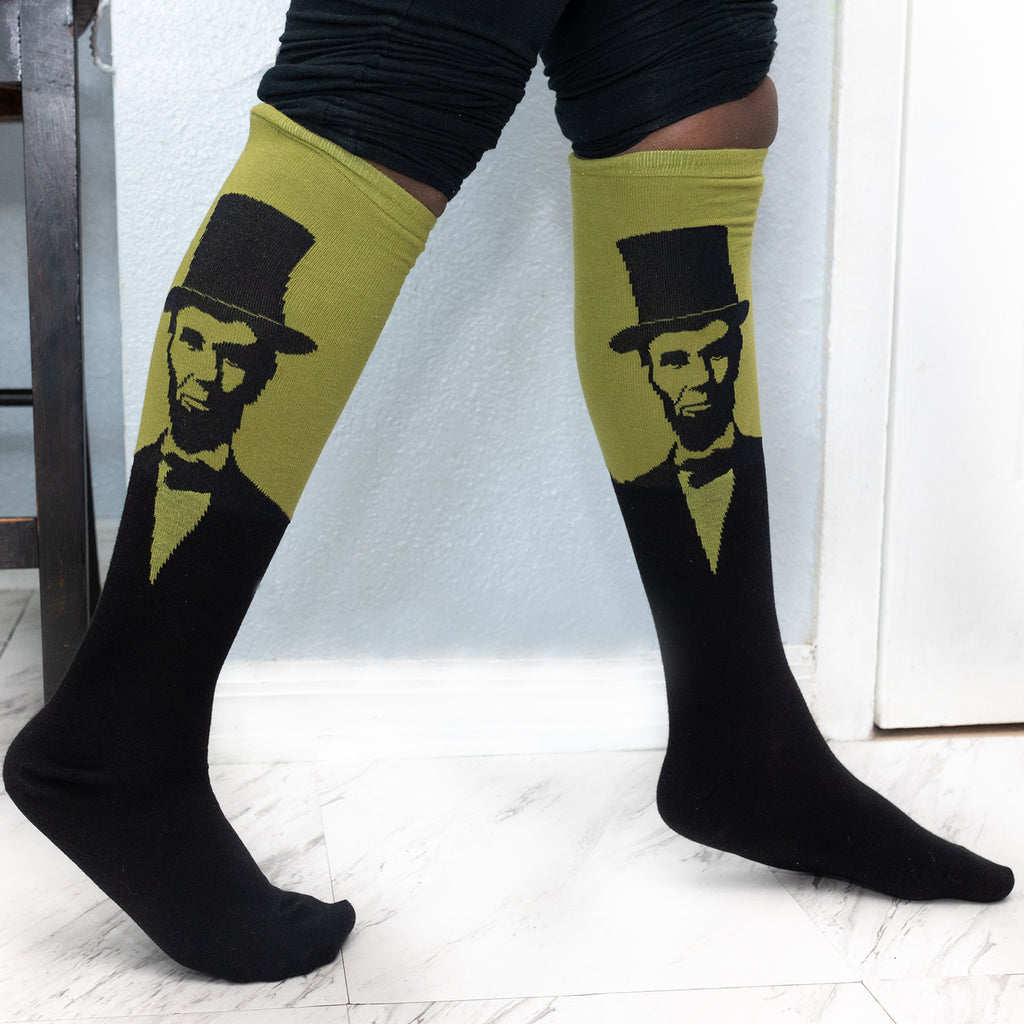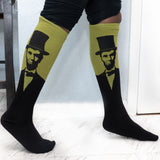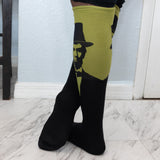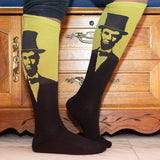 Abraham Lincoln Knee Socks
Toe seam
63% Cotton, 34% nylon, 3% lycra
Machine wash cold, do not bleach, tumble dry low
Put your best foot forward with some help from our 16th president. With the unmistakable face of honest Abe woven into these two-tone socks, you might find that you have a Lincoln sized spring in your step when you wear them.

President Abraham Lincoln issued the Emancipation Proclamation on January 1, 1863, during the American Civil War, formally proclaiming the freedom of all slaves held in areas still in revolt. The Proclamation invited black men to join the Union Army and Navy, resulting in the enlistment of approximately 200,000 freed slaves and free black people before the war's end.

The original hand written Emancipation Proclamation and many other letters, photographs and Lincoln records are preserved, protected and held in trust by the National Archives.