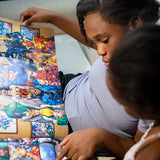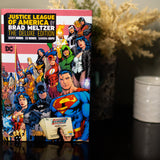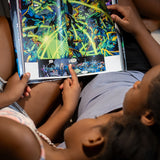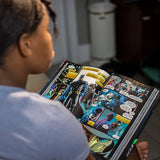 Justice League of America by Brad Meltzer: The Deluxe Edition
By Brad Meltzer
Hardcover: 470 pages
In Brad Meltzer's Justice League of America, Superman, Batman and Wonder Woman meet to choose who among Earth's greatest heroes will make up the new Justice League. While they meet in secret to decide the fate of the team, dark forces move against their friends and allies.

This book collects the complete Brad Meltzer run on the Justice League of America series.

For further book selections please visit our Books Collection.

The National Archives has quite the collection of comic books in its holdings. Many were submitted in 1954 to the U.S. Senate Subcommittee on Juvenile Delinquency as evidence of comics corrupting influence on the young.

The U.S. Senate Subcommittee on Juvenile Delinquency hearings were televised, with Senators questioning individuals from the comic book industry, including Marvel Comics, DC Comics, Dell, and EC Comics. For three days, experts testified on whether comic books were "printed poison" for young people. As a result of the hearings and the bad publicity that the comic book industry received, many of the comic book companies agreed to form the Comics Code Authority to self-regulate their comic books.