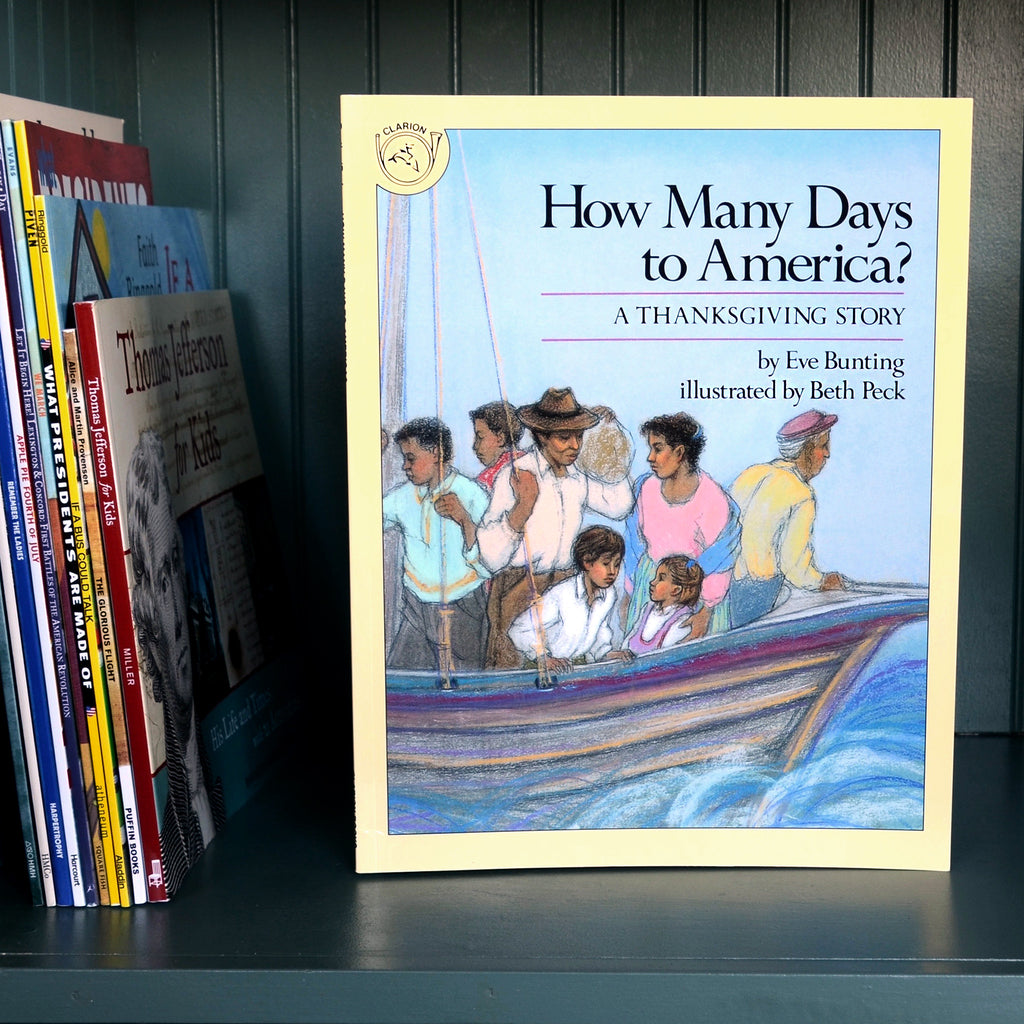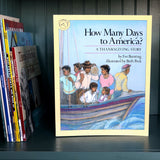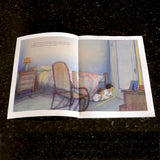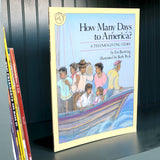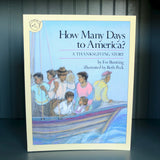 How Many Days to America?
By Eve Bunting
Illustrated by Beth Peck
Paperback: 32 pages
Ages: 4-7
Grades: Preschool-3
After the police come, a family is forced to flee their Caribbean island and set sail for America in a small fishing boat.

Publisher's Weekly called this "a Thanksgiving story that knows no season or race, but is for everyone all year 'round."