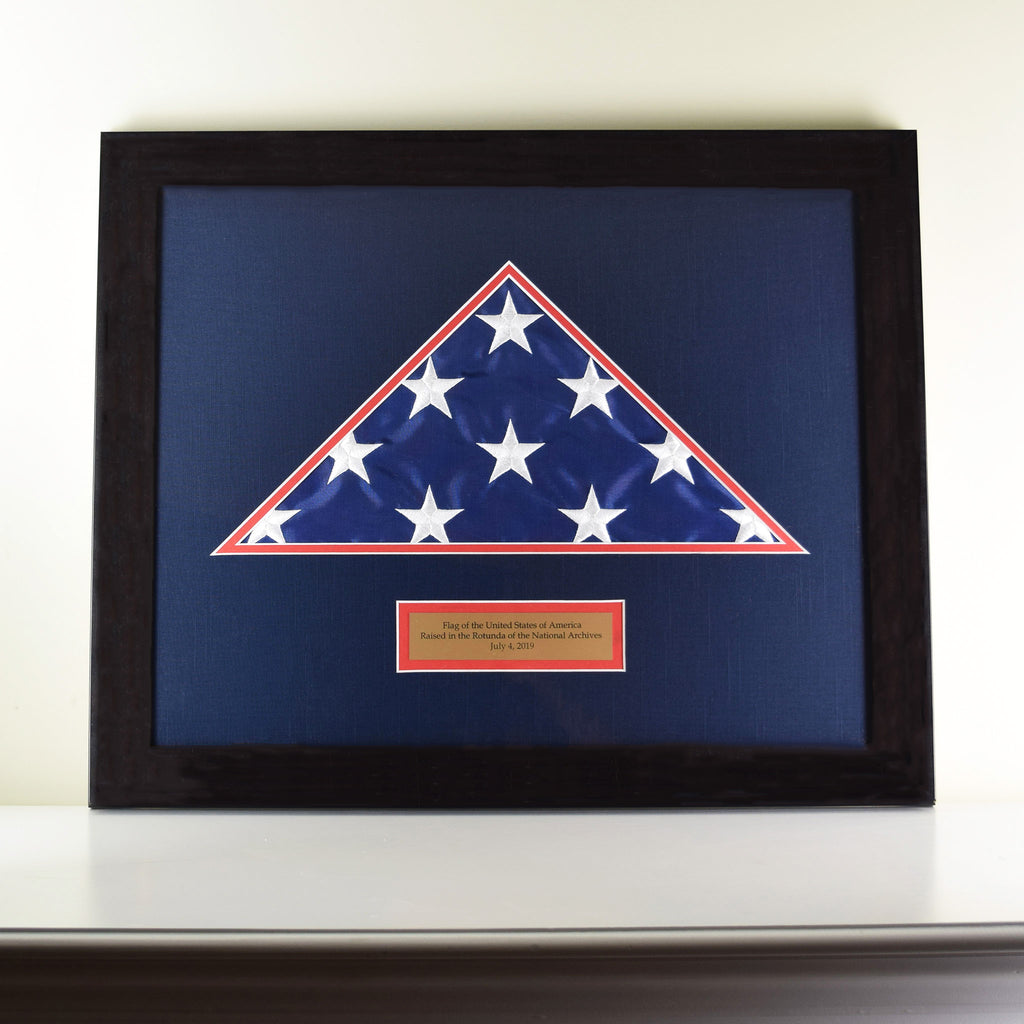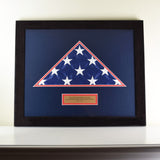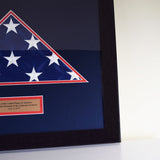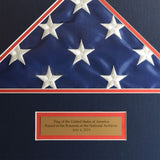 National Archives Exclusive: Limited Edition Flag
National Archives Store Exclusive
Professionally custom framed in Arlington, Virginia, U.S.A.
17 1/2 x 21 1/2 inches
Navy blue silk matting with red acid-free matting
Please note that this is a custom item, framed after each order, and delivery times vary
Our exclusive limited edition framed flag is a very special item that we are pleased to offer as a piece of commemorative history. Previously flown in the Rotunda of the National Archives, the flag is beautifully framed and ready to display. This is a wonderfully patriotic piece that makes a terrific gift or a stunning addition to your own space.

According to oral history, in 1776, George Washington, Robert Morris, and George Ross visited Betsy Ross at her upholstery shop in Philadelphia. Washington presented a sketch of a flag for Betsy to make, comprised of 13 red and white stripes and 13 six-pointed stars.

On May 29, 1777, Betsy Ross was paid by the Pennsylvania State Navy Board for making flags. On June 14, 1777, Congress adopted the Stars and Stripes as our official national flag.