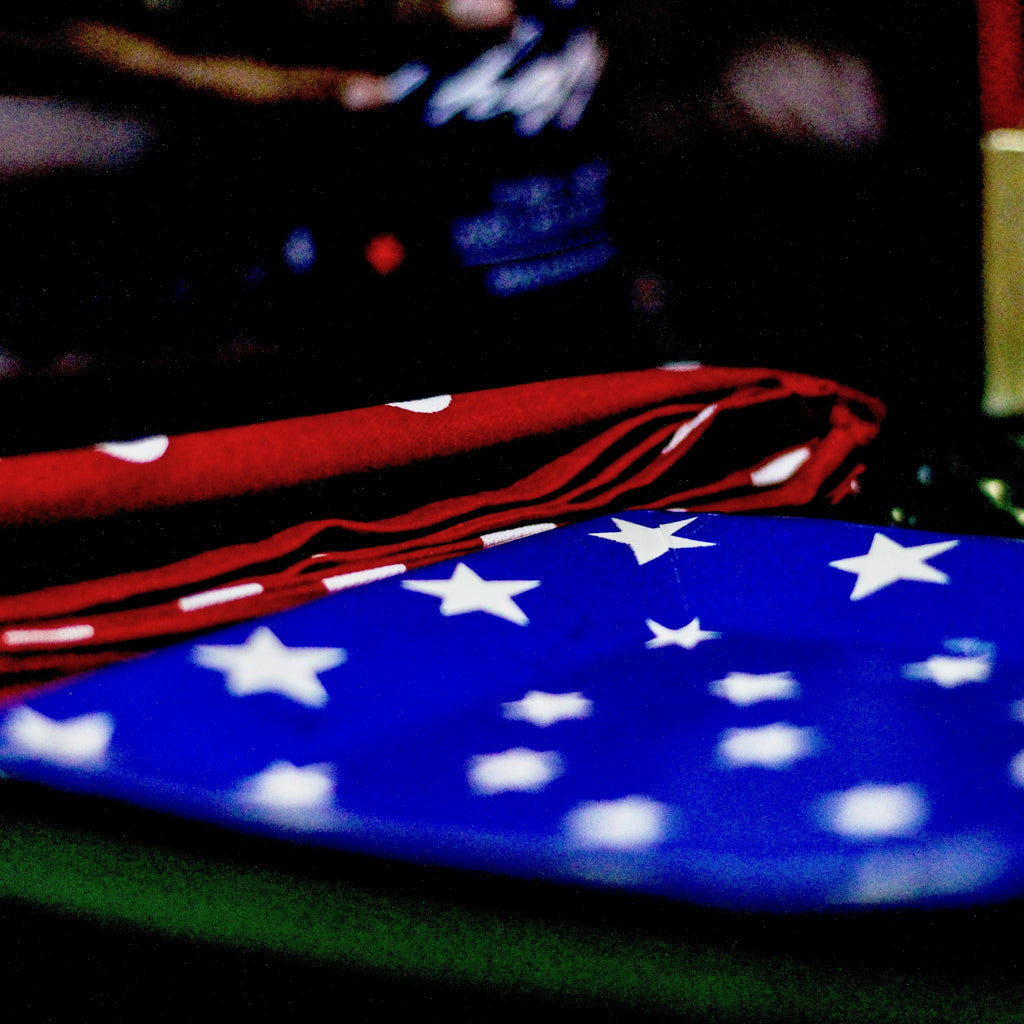 Bretagne Blue Dessert Plates
Made in the U.S.A.
Heavy weight plastic coated plates
7 1/4 X 7 1/4 inches
White stars on a blue background bring fun to the party. Perfect for picnics, patriotic parties, or just to add some twinkle to the meal, these sturdy plates are ready.

According to oral history, in 1776, George Washington, Robert Morris, and George Ross visited Betsy Ross at her upholstery shop in Philadelphia. Washington presented a sketch of a flag for Betsy to make, comprised of 13 red and white stripes and 13 six-pointed stars.

On May 29, 1777, Betsy Ross was paid by the Pennsylvania State Navy Board for making flags. On June 14, 1777, Congress adopted the Stars and Stripes as our official national flag.