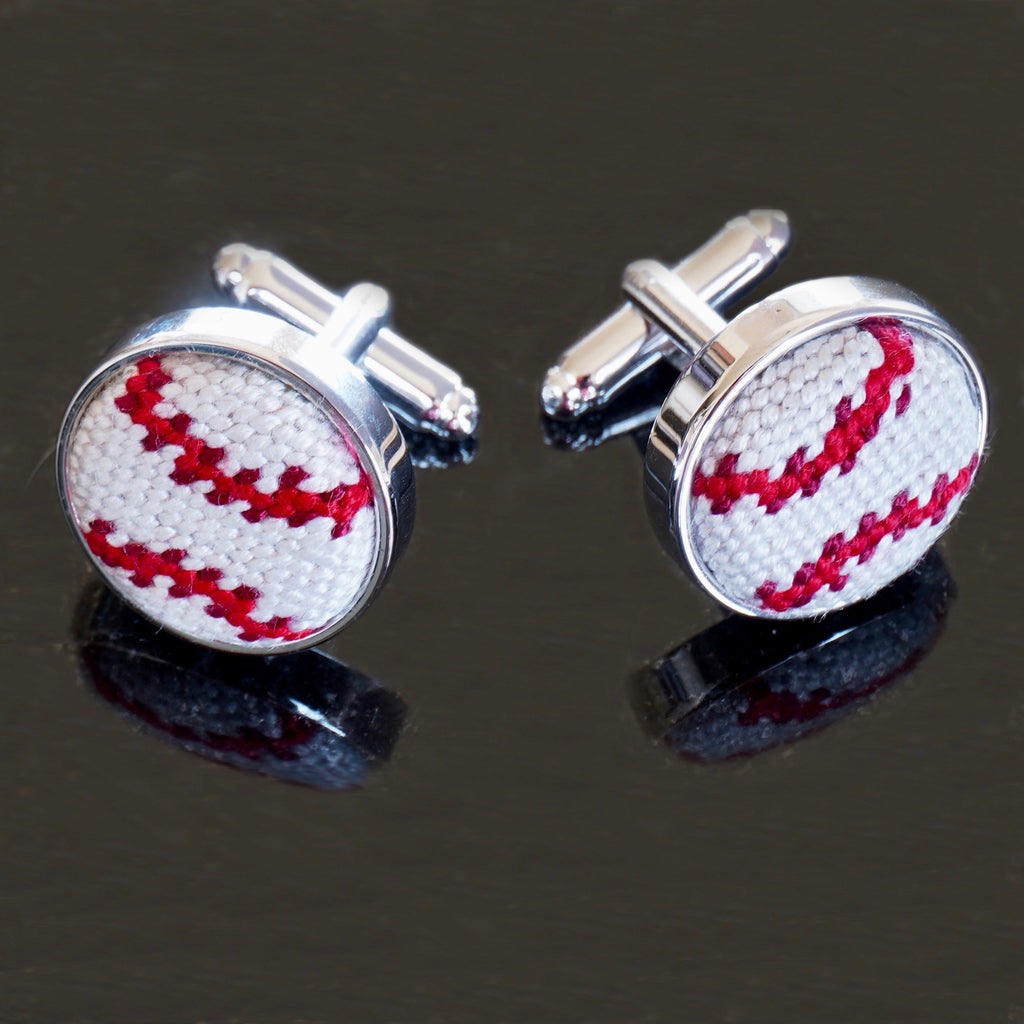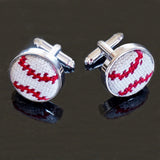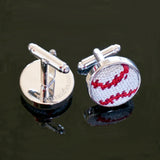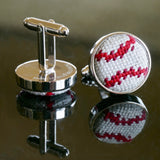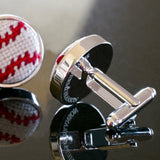 Stitched Baseball Cuff Links
Hand stitched needlepoint
¾ inch diameter
Silver plated fittings
Batter up! These needlepoint cuff links are a great way to add sporting style to a suit or black tie event. A wonderful gift for fans of the old ball game, the striking needlepoint is hand stitched and cleverly depicts the red stitches on a white baseball.

In the National Archives, you can discover all sorts of baseball-related records, from player-related civil suits pursued in federal courts; military service recreational activities; a surveyor's sketch and notes for a proposed new stadium in Washington, D.C.; equipment patent drawings; a restraint-of-trade action filed by one bubble gum company against another over issuance of player cards; and a World War I vintage picture of female ushers at a ball game.

There's also an equally charming and seldom-glimpsed image of Ty Cobb, Babe Ruth, and Tris Speaker, three one-time luminaries of the game in their baseball dotage, posing together in 1941 in connection with war bond and Army-Navy relief fund efforts, as well as numerous photographs of amateur and professional players taken for foreign propaganda and cultural purposes.