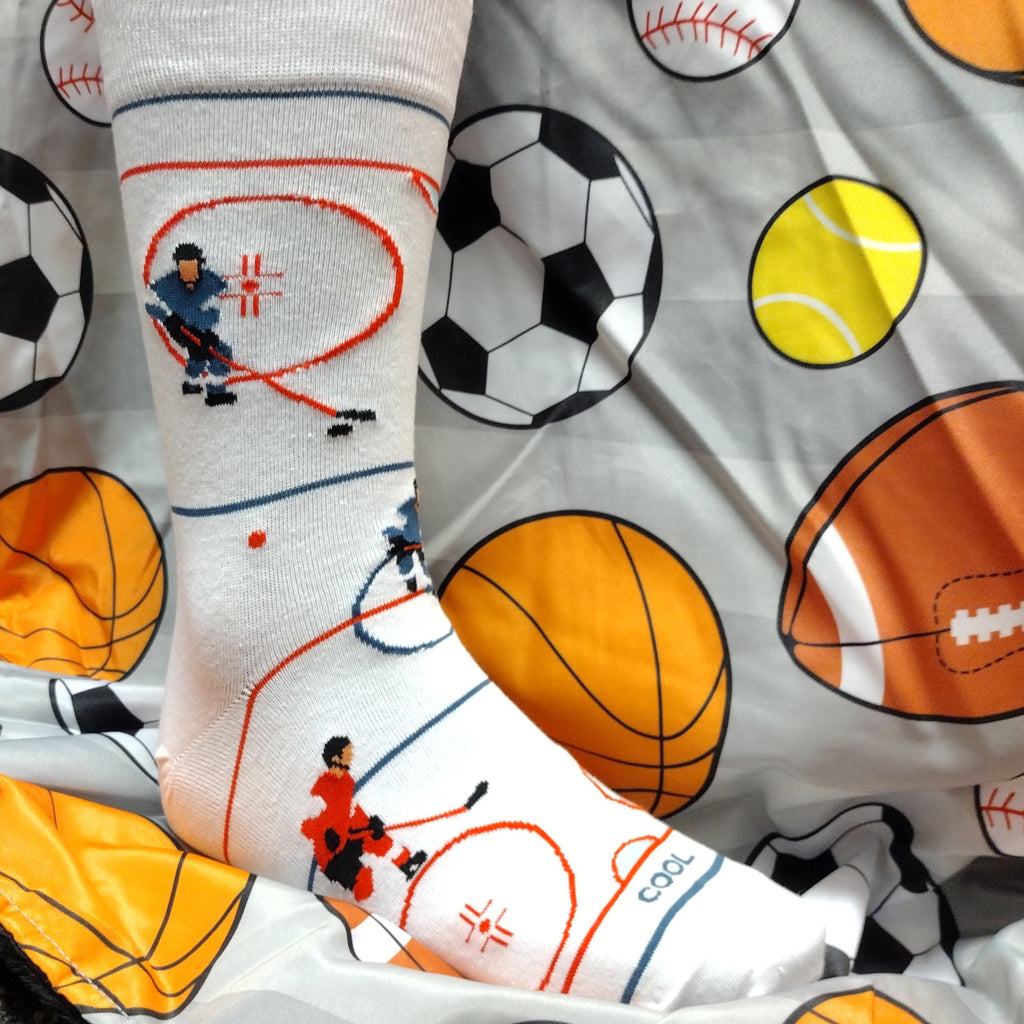 Hockey Crew Socks
Unisex
Mens size 8-12, womens size 9-13
95% cotton, 5% elastic
Machine wash cold, dry inside out
Show off your love of the NHL with these fun socks. In a soft cotton blend, with a cushioned heel and slim fit they will keep your feet snug and comfy while you watch the action on the ice.

Within the National Archives' holdings are numerous records related to sports. Sports have power. They unite people, teach values, and inspire hope and pride. In the United States, sports have powered efforts to bring citizens together, shape them, and project a vision of what it means to be American. But sports convey power to athletes too— power to break social barriers and protest injustice.

All American

explores the power of sports to embody our national ideals and the power of athletes to challenge us to live up to them.

The exhibit will open at the National Archives in the Lawrence F. O'Brien Gallery in Washington, DC on Friday, September 16, 2022, and will be on display through Sunday, January 7, 2024.