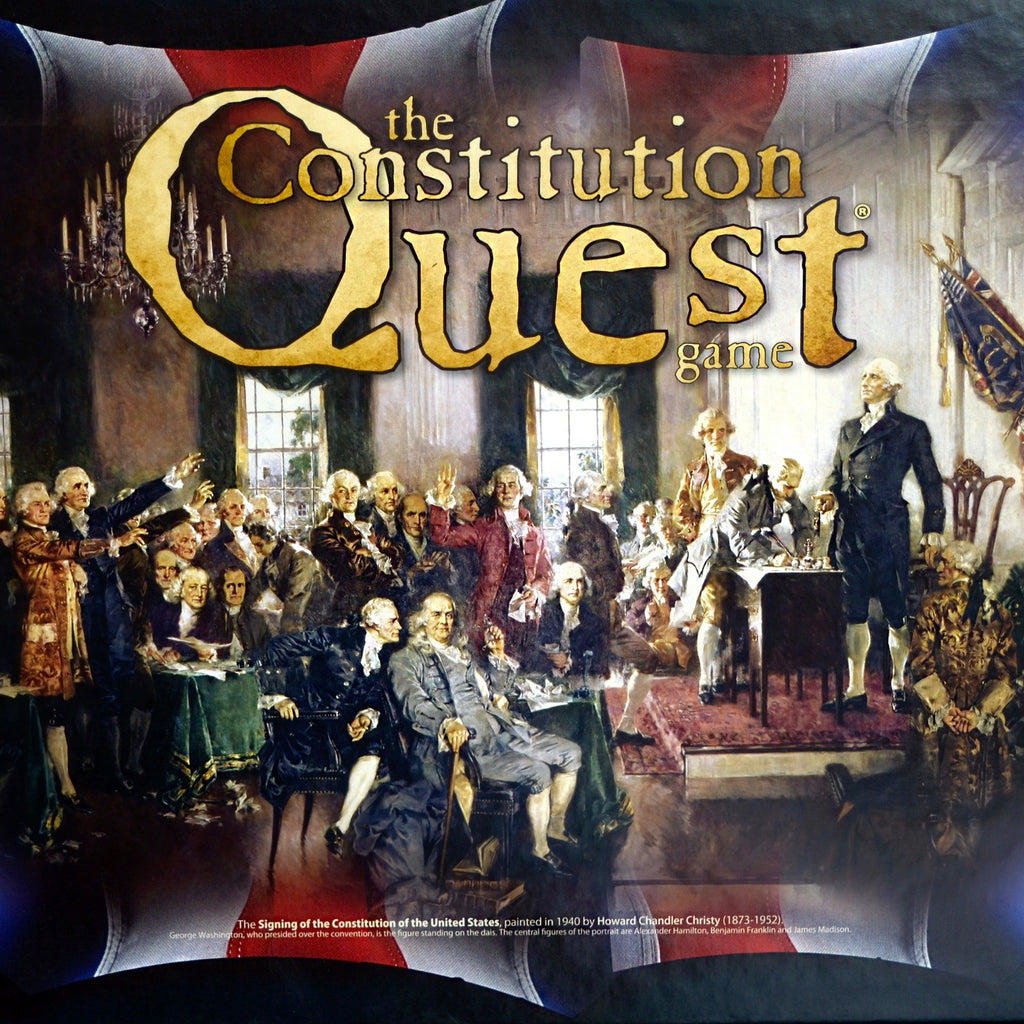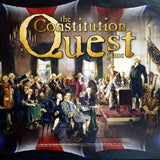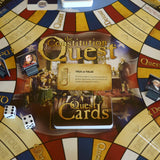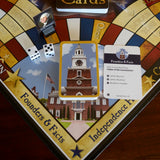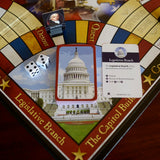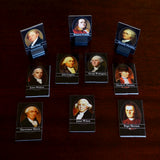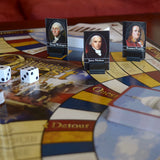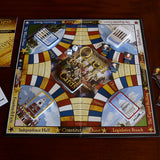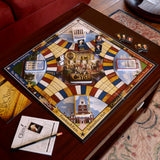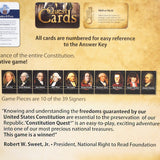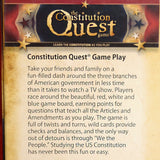 Constitution Quest Board Game
Made in the U.S.A.
For 2 or more players
223 game cards
Great family fun
Shipping within 10 days: currently limited numbers
A game for all Americans, Constitution Quest is a fun and educational way to learn and remember the United States Constitution. For 2 or more players, it's also great to play in teams. Covering all articles and amendments to the Constitution, the game includes key facts and dates. The game pieces represent ten of the 39 signers.

The Constitution of the United States is the supreme law of the United States of America. The Constitution originally consisted of seven Articles. The first three Articles embody the doctrine of the separation of powers, whereby the federal government is divided into three branches: the legislature, consisting of the bicameral Congress; the executive, consisting of the President; and the judiciary, consisting of the Supreme Court and other federal courts.

The original Constitution of the United States is on permanent exhibit in the Rotunda at the National Archives Museum.