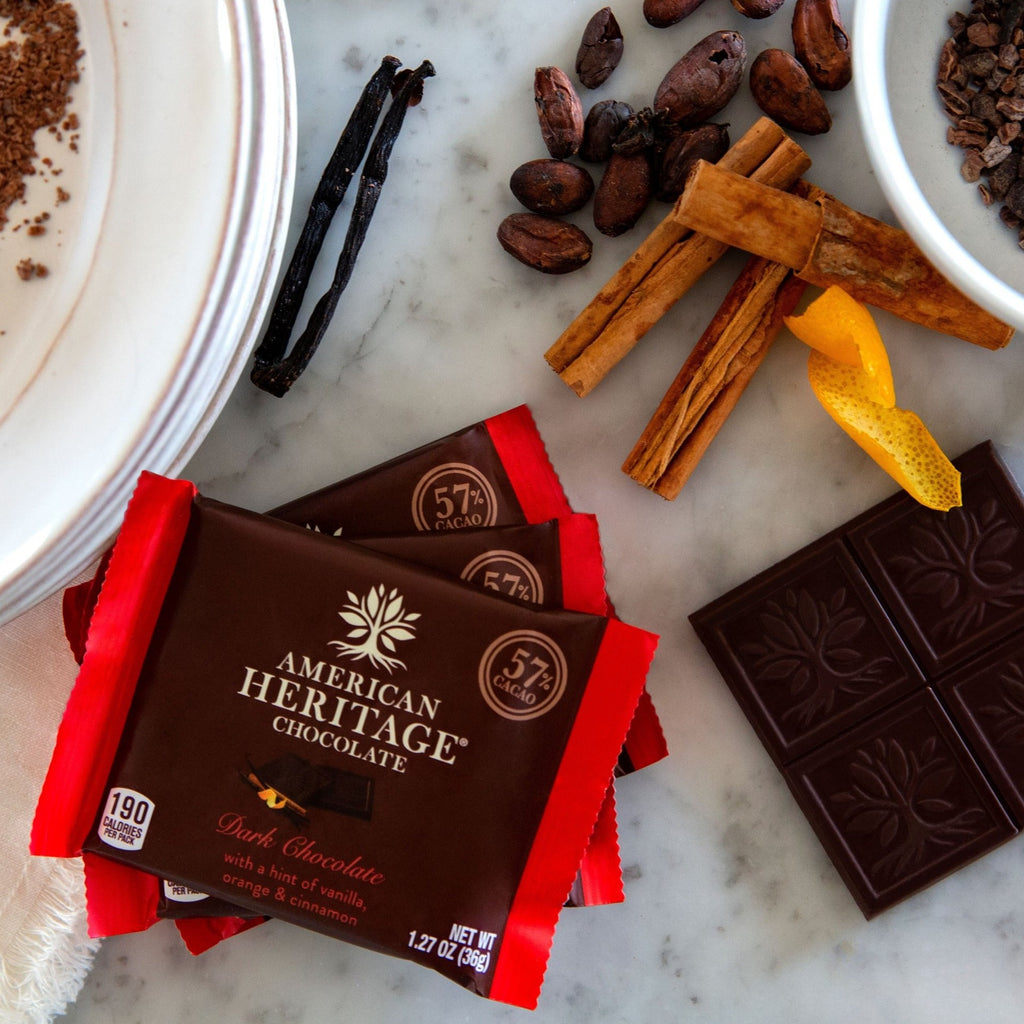 Artisanal Dark Chocolate Bar
Made in the U.S.A.
57% cocoa

1.27 oz

Kosher
Preservative-free
Rainforest Alliance Certified
Ingredients: chocolate, sugar, cocoa butter, cinnamon, anise, nutmeg, salt, natural flavors, red pepper.
Are you ready to enjoy a new chocolate experience? An artisanal dark chocolate bar, the intriguing taste will surprise and delight you with its unique, fine flavor. With hints of vanilla, cinnamon, and orange, this all natural chocolate is made from an 18th-century recipe.

Long part of American life, chocolate first arrived in North America in 1641, when crates loaded on a Spanish ship sailed to St. Augustine, Florida. In colonial America, chocolate was exclusively a drink and was affordable to all classes of people, offered at most coffee houses. A food item that could be transported in solid blocks without spoiling, it became a military ration, helping to maintain soldiers' energy. By the late 19th century, improved methods of processing chocolate changed it from a gritty product into a smooth, melt-on-the-tongue luxury with a pleasing aroma. Thus began the transformation of chocolate from a drink into a confection. By the 1920s, eating chocolate had surpassed drinking chocolate in popularity.