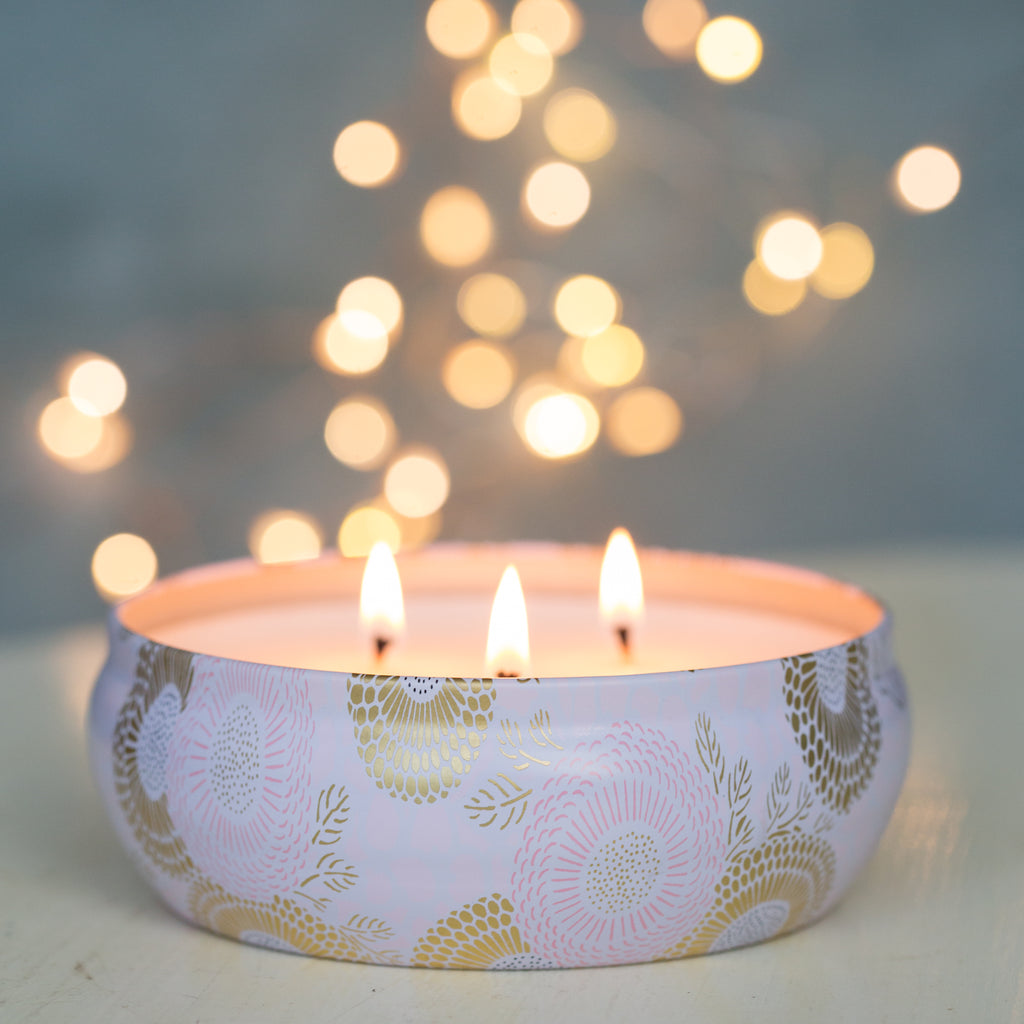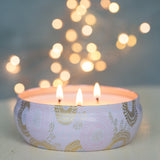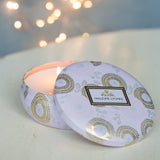 Candle 12 Oz. Triple Wick Panjore Lychee
Made in Irvine, CA, U.S.A.
Coconut wax blend
100% cotton wick
40 hour burn time
This graceful urn-shaped tin is filled with highly fragrant wax and has a triple wick configuration that creates a generous melted wax pool when lit. Notes of Panjore Lychee, Cassis, and juicy Asian pear will fill the air with scents from the citrus and fruity family. Inspired by the fine art of Japanese paper-making, the bright color patterns and metallic overlay make re-using this lovely container for flowers or trinkets when the candle is gone a real pleasure.

With luxurious packaging and warm, alluring scents, these candles are a superb gift for a dear friend, a refined hostess, or a calming treat for yourself.

Made from clean burning coconut wax, which holds a high volume of perfume and doesn't interfere with the true notes and character of the fragrance.