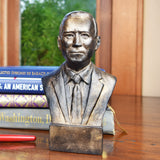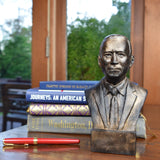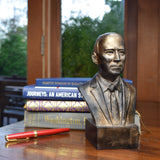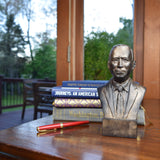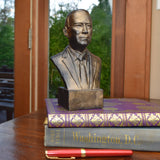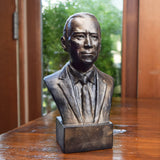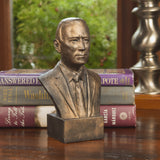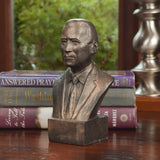 Joe Biden 7 1/2-inch Bust
Made in the U.S.A.
7 1/2 inches
Bronze or white finished polystone
President Joe Biden represented Delaware for 36 years in the U.S. Senate before becoming the vice president for two terms. After a lifetime of dedication to his country, his role as commander in chief is the pinnacle of public service. Our lifelike bust of the 46th president is a terrific memento of President Biden's commitment. It makes a wonderful gift, or a treasure for your own space.

The Presidential library system comprises 14 Presidential libraries that are overseen by the Office of Presidential Libraries in the National Archives and Records Administration.

Under the Presidential Libraries Act in 1955 (amended in 1986), through archives, museums, and public programs, Presidential libraries continue to preserve the documents and artifacts of our Presidents, helping us learn about our nation and our democracy.