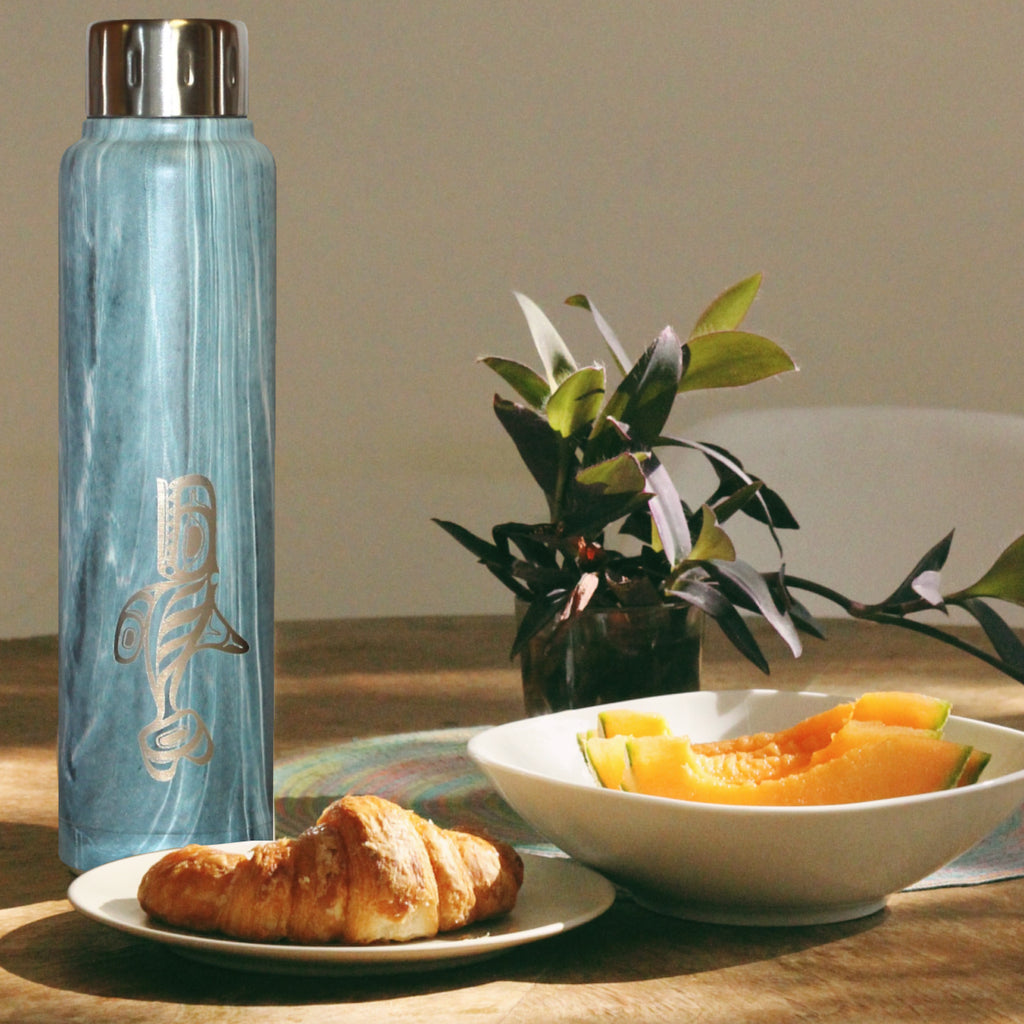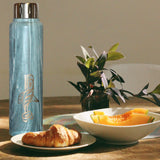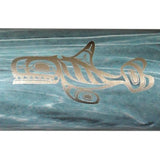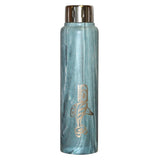 Orca Insulated Bottle
15 oz. 304 food grade stainless steel
Double walled
Keeps hot beverages hot for 12 hours
Keeps cold beverages cold for 24 hours
Do not use bleach
Do not microwave
Design by Haida artist Corey Bulpitt from Vancouver, B.C., Canada
Featuring artwork by indigenous artist Corey Bulpitt who is honored to create art that respects the traditions of his ancestors, this totem bottle is the perfect canvas for displaying Pacific Northwest inspired design. Made to keep hot drinks hot and cold drinks cold, it is bound to be a firm favorite with its aquatic motif.

From 1774 until about 1832, treaties between individual sovereign American Indian nations and the United States were negotiated to establish borders and prescribe conditions of behavior between the parties.

The form of these agreements was nearly identical to the Treaty of Paris, which ended the Revolutionary War between the U.S. and Great Britain. The negotiations resulted in a mutually signed pact that had to be approved by the U.S. Congress. Nontribal citizens were required to have a passport to cross sovereign Indian lands.

From 1832 until 1871, American Indian nations were considered domestic, dependent tribes. In 1871, the House of Representatives ceased to recognize individual tribes within the U.S. as independent nations with which the U.S. could contract by treaty. This ended the nearly 100-year-old practice of treaty-making between the U.S. and American Indian tribes.

The online exhibit "Rights of Native Americans" includes a visual timeline of the history of American Indian treaties and Native American activism to defend tribal sovereignty.