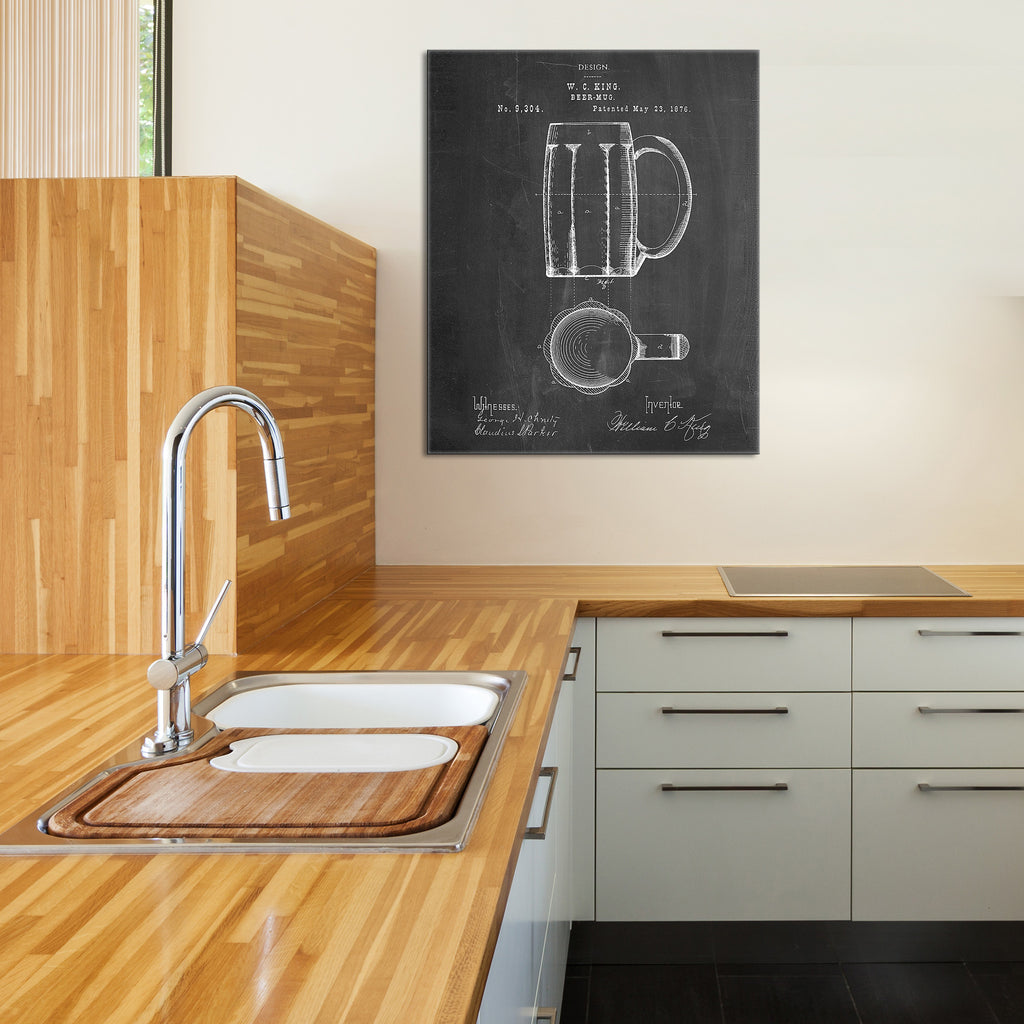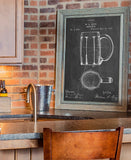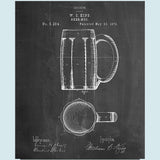 Beer Mug Canvas Patent Print
Printed in the U.S.A. on canvas with archival ink
16 X 20 inch patent print
Restored and digitally enhanced while maintaining the integrity of the original document
Antiqued blackboard finish
This beer mug patent from 1876, printed on canvas with archival ink, is a frothy, tasteful addition to your office, bar, and home. It is finished with a distressed vintage effect bringing character and atmosphere.

"Be it known that we . . . have invented a new and useful Improvement in Design for Beer Mugs or Ale-Glasses, with or without foot or stein; and we do hereby declare the following to be a full, clear, and exact description thereof, reference being laid to the accompanying drawing forming part of this specification, and illustrating our design."--John Oesterling and Julius Palme. Filed with the United States Patent and Trademark Office April 3, 1876.

The patent act of 1790 established the rules for submitting a patent application. Each application had to be submitted with specifications, a patent drawing, and if possible a model of the invention. Eventually, models were no longer required.

The National Archives holds nearly three million patent case files from 1836-1956.