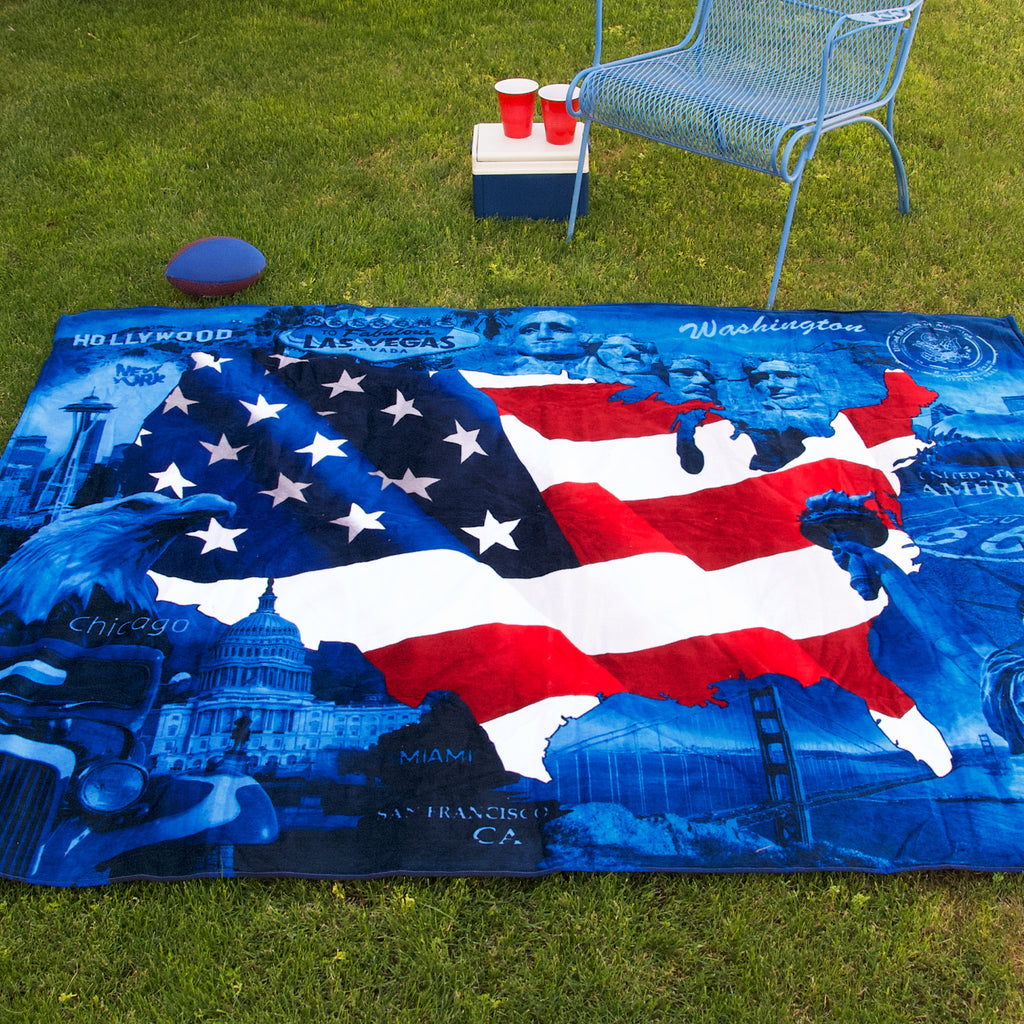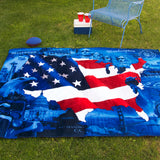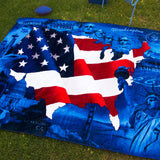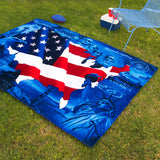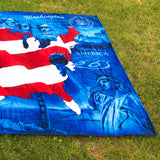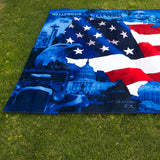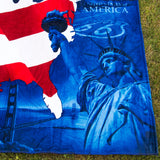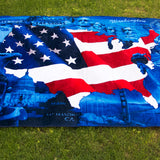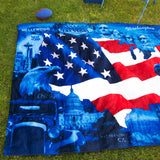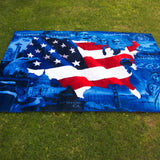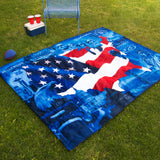 USA Map Beach Blanket
58 X 74 inches
100% cotton
Machine wash, do not bleach, tumble dry low
In patriotic red, white and blue, this super-sized beach towel might inspire a great American road trip! Featuring images of famous locations in the United States, this soft cotton towel is a wonderful accessory for beach visits and pool lounging. Luxuriate on your own, or share it with someone special.

Envisioned in the 1930s following a cross-country convoy, and enacted two decades later, the Interstate Highway System was championed by President Dwight Eisenhower. The highway system has had a tremendous impact on the entire country. Created in part to help defend the nation in the event of an emergency, the interstates—with limited access and many lanes—have also influenced the development of commerce throughout the United States and abroad. The interstates have also impacted the mobility of all Americans, allowing them to move out of major cities and establish homes in a widespread suburbia far from their workplaces, while enabling convenient travel between regions for vacation and business.

During the decades of its construction, the interstate highway system was the largest public works project in American history—pumping billions into the nation's economy all over the country. It continues to have an economic impact because of the maintenance and repairs needed for the roadways.