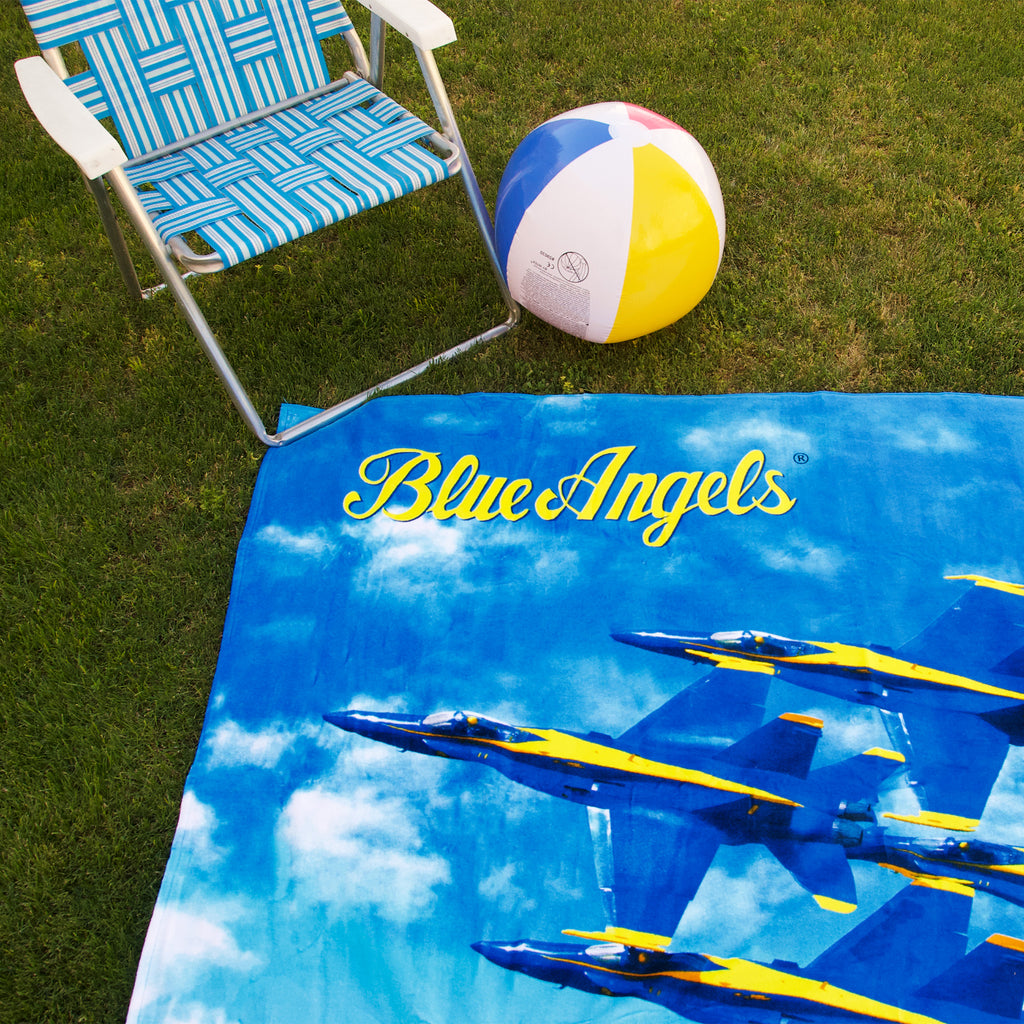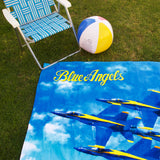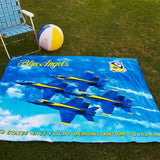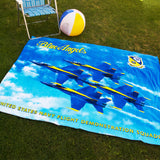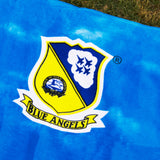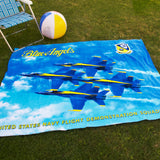 Blue Angels Beach Blanket
58 X 74 inches
100% cotton
Machine wash, do not bleach, tumble dry low
Do a little of your own demonstration as you show your appreciation for the famous Blue Angels, with this super-sized, soft beach towel featuring the United States Navy Flight Demonstration Squadron. Operating since 1946, the Blue Angels is the second oldest formal aerobatic team in the world. Be inspired to dream big with this big-towel-for-two and celebrate the teamwork, professionalism, culture of excellence and the service to country of these remarkable active-duty pilots.

The original Continental Navy was established on October 13, 1775. By the end of the Revolutionary War, the Naval fleet had grown to over 50 ships and had established itself as an integral part of American defense. Several naval emblems represented this nautical branch of service until Executive Order 10736 was signed by President Dwight D. Eisenhower on October 23, 1957, designating the single Navy emblem.

Approved insignia designs and seals are held in trust by the National Archives in the Military holdings.