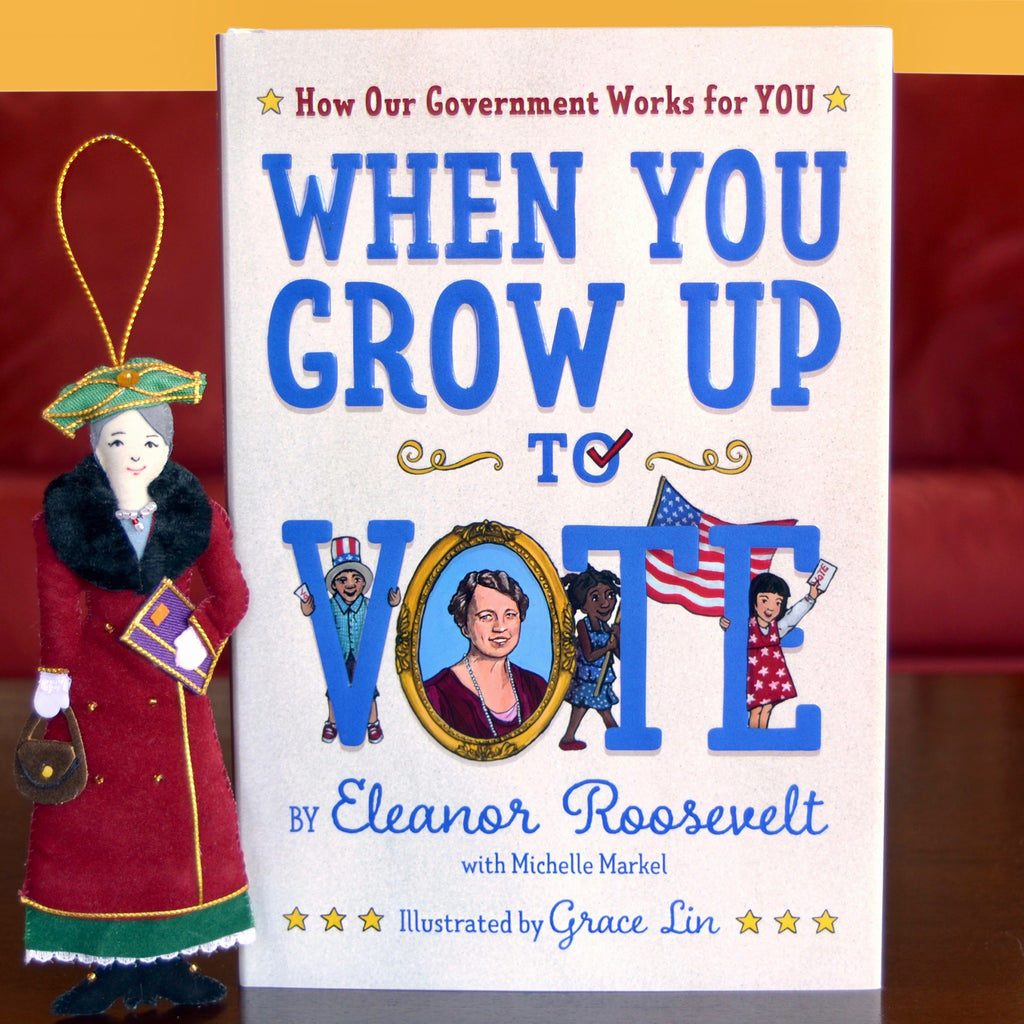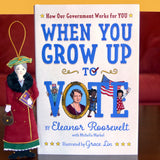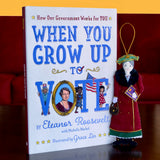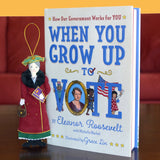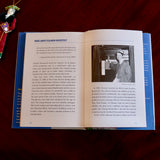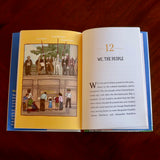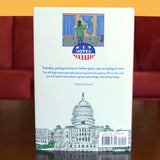 When You Grow Up to Vote: How Our Government Works for You
By Eleanor Roosevelt and Michelle Markel
Illustrated by Grace Lin
Hardcover: 96 pages
Ages: 6-12
Grades: 1-7
Eleanor Roosevelt's book on citizenship for young people has been revised and updated for a contemporary audience.

In the voice of one of the most iconic and beloved political figures of the twentieth century comes a book on citizenship for the future voters of the twenty-first century. First Lady Eleanor Roosevelt published the original edition of When You Grow Up to Vote in 1932, the same year her husband was elected president. The new edition has updated information and back matter as well as fresh, bold art from award-winning artist Grace Lin. Beginning with government workers like firefighters and garbage collectors, and moving up through local government to the national stage, this book explains that the people in government work for the voter.

Fresh, contemporary, and even fun, When You Grow Up to Vote is the book parents and teachers need to talk to children about how our government is designed to work.