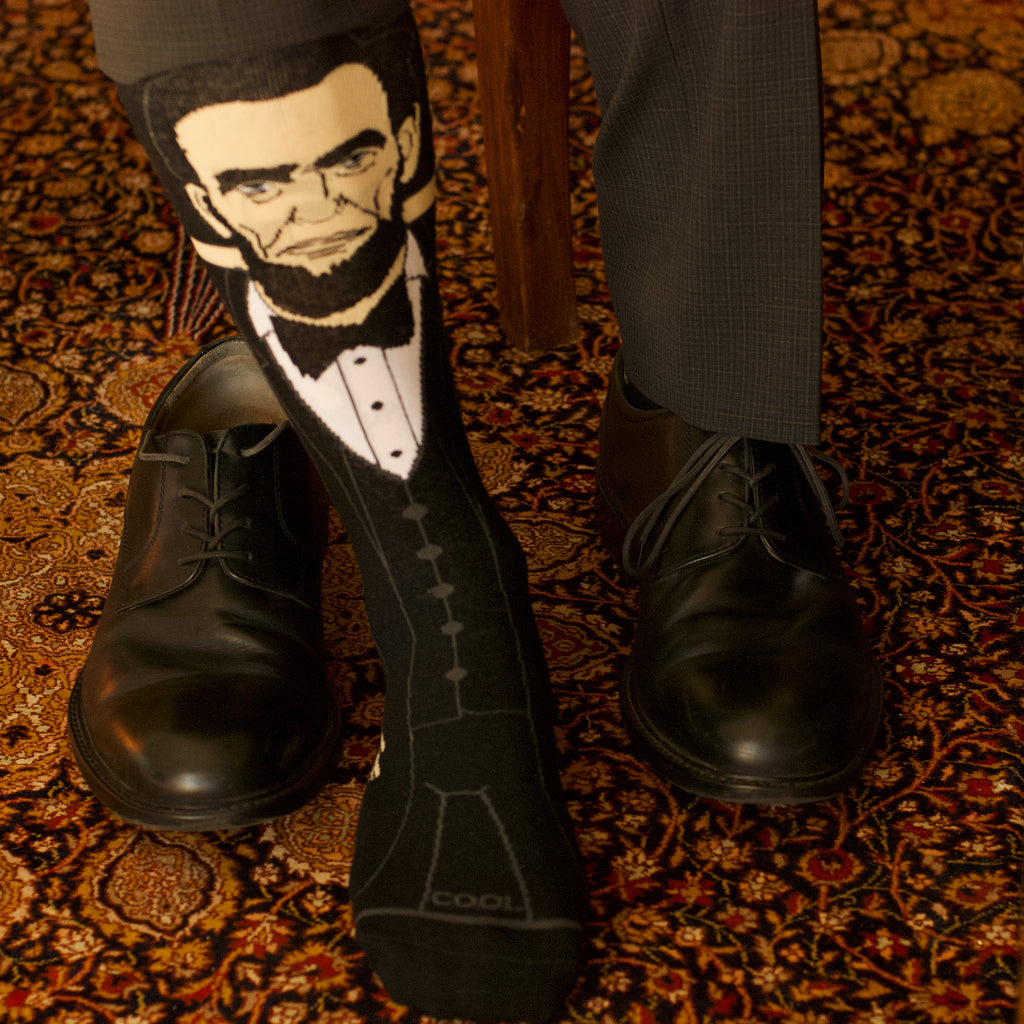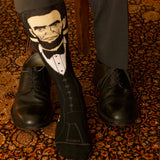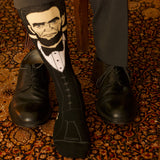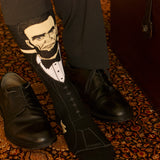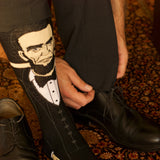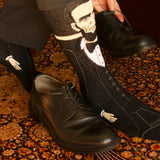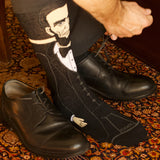 Abraham Lincoln 360 Crew Socks
Toe seam
Unisex
Sock size fits sizes 8-12
75% cotton, 10% nylon, 15% spandex
Warm machine wash, do not bleach, tumble dry low
Our 360 degrees of President Lincoln socks are almost too fun to hide inside a shoe! As a gift for yourself, or to give to someone else, these crew socks are instantly recognizable as the celebrated lawyer and statesman Abraham Lincoln, our 16th POTUS.

President Abraham Lincoln issued the Emancipation Proclamation on January 1, 1863, during the American Civil War, formally proclaiming the freedom of all slaves held in areas still in revolt. The Proclamation invited black men to join the Union Army and Navy, resulting in the enlistment of approximately 200,000 freed slaves and free black people before the war's end.

The original hand written Emancipation Proclamation and many other letters, photographs and Lincoln records are preserved, protected and held in trust by the National Archives.