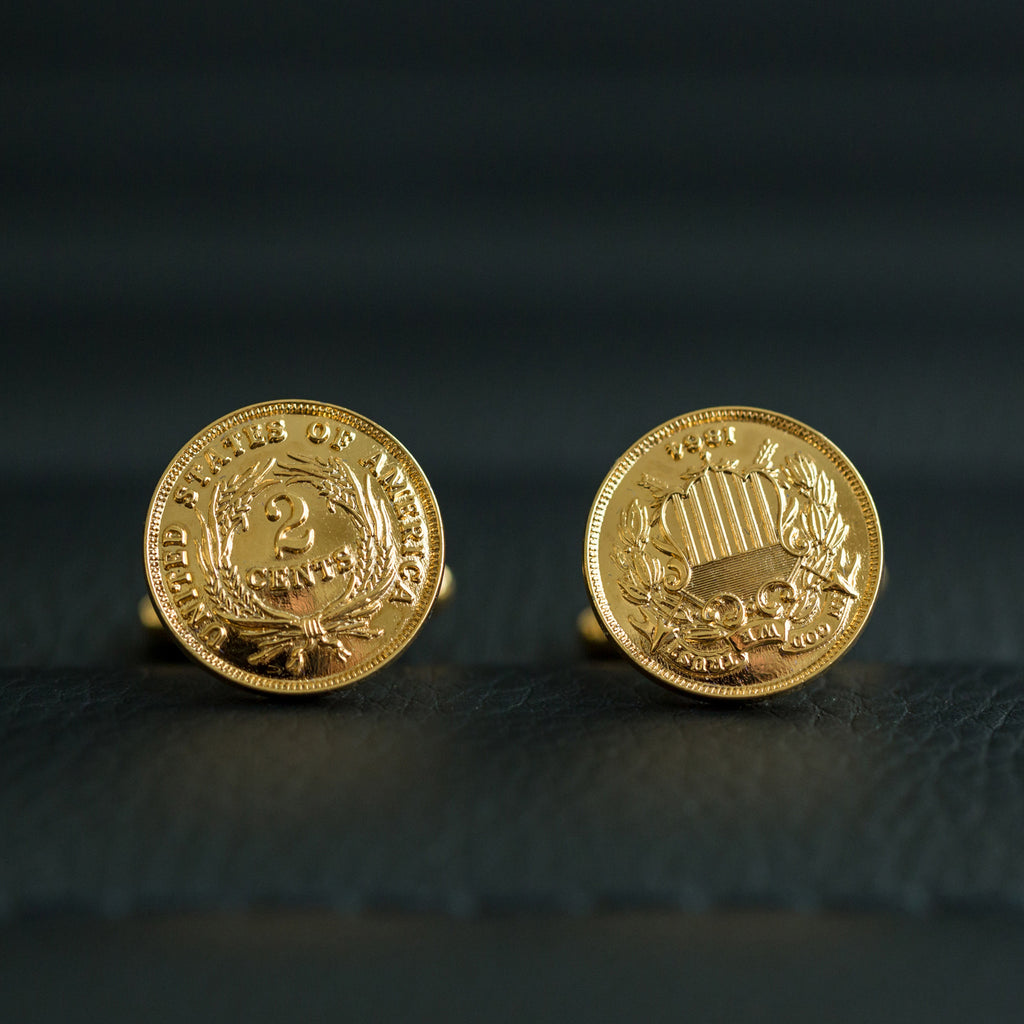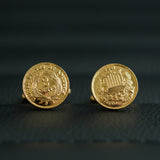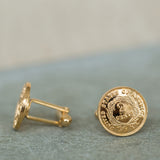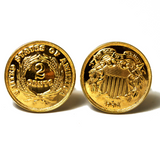 2 Cents Cuff Links
National Archives Store Exclusive
Made in the U.S.A.
1/3 inch in diameter
Gold plate
Technically you will now have four cents to offer when you wear these cuff links, but who's counting?

Sold in pairs, one cuff link shows the "heads" of the coin, and the other the "tails" featuring a shield with the motto "In God We Trust" stamped in the flowing banners. This exquisite reproduction is made of solid brass and stamped from a steel die, capturing the subtle details of the coin. The coin is then gold plated, resulting in a brilliant gold color.

"My two cents" (2¢) is an American idiomatic expression, taken from the original "to put in my two pennies worth." By deprecating the opinion that follows, suggesting its value is only two cents, the user of the phrase hopes to lessen the impact of a potentially unpopular statement. The two-cent piece was produced by the Mint of the United States and was in circulation from1864 to 1872.

Blackinton began in 1852 under the leadership of Virgil Blackinton in Attleboro Falls, Massachusetts. Versatility, creativity, and a local commitment to fine craftsmanship are the values upon which Blackinton has successfully sustained over 163 years of manufacturing excellence in the United States.