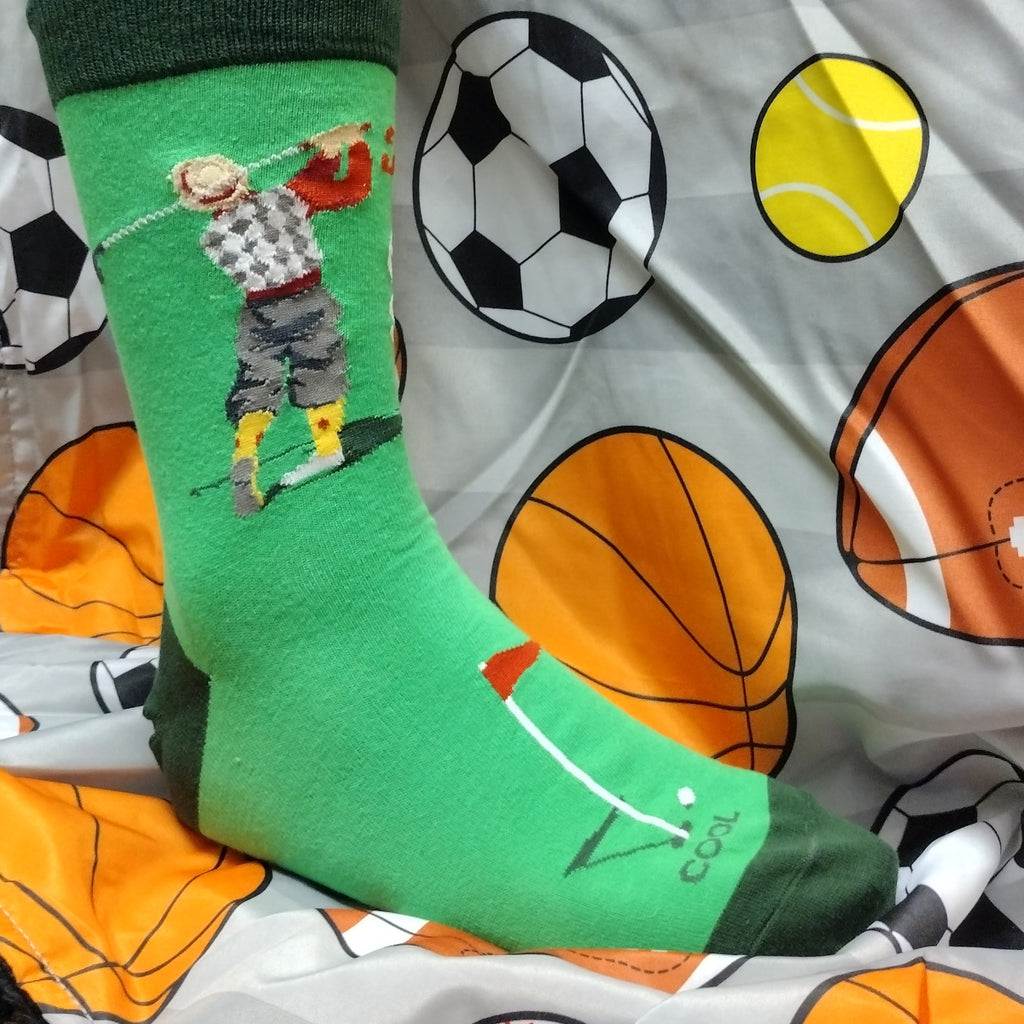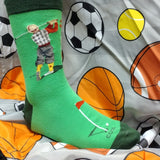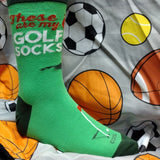 Golf Crew Socks
Unisex
Mens size 8-12, womens size 9-13
95% cotton, 5% elastic
Machine wash cold, dry inside out
These golf themed socks will be the ace you need in your sock drawer. In a soft cotton blend, with a cushioned heel and slim fit they will keep your feet snug and comfy on the green. We think they also make a fine gift for a person who enjoys hitting the links or following the PGA tour from home.

From William Taft, the 27th President, who introduced golf to the White House, through Donald Trump, golf has remained a popular pastime among Presidents. During the Great Depression, Herbert Hoover felt it was inappropriate to be seen on the golf course. George Bush respectfully curtailed his playing while troops were in Afghanistan and Iraq.

From golf-related patents to photographs of Presidents golfing, the National Archives holds many records related to the sport.