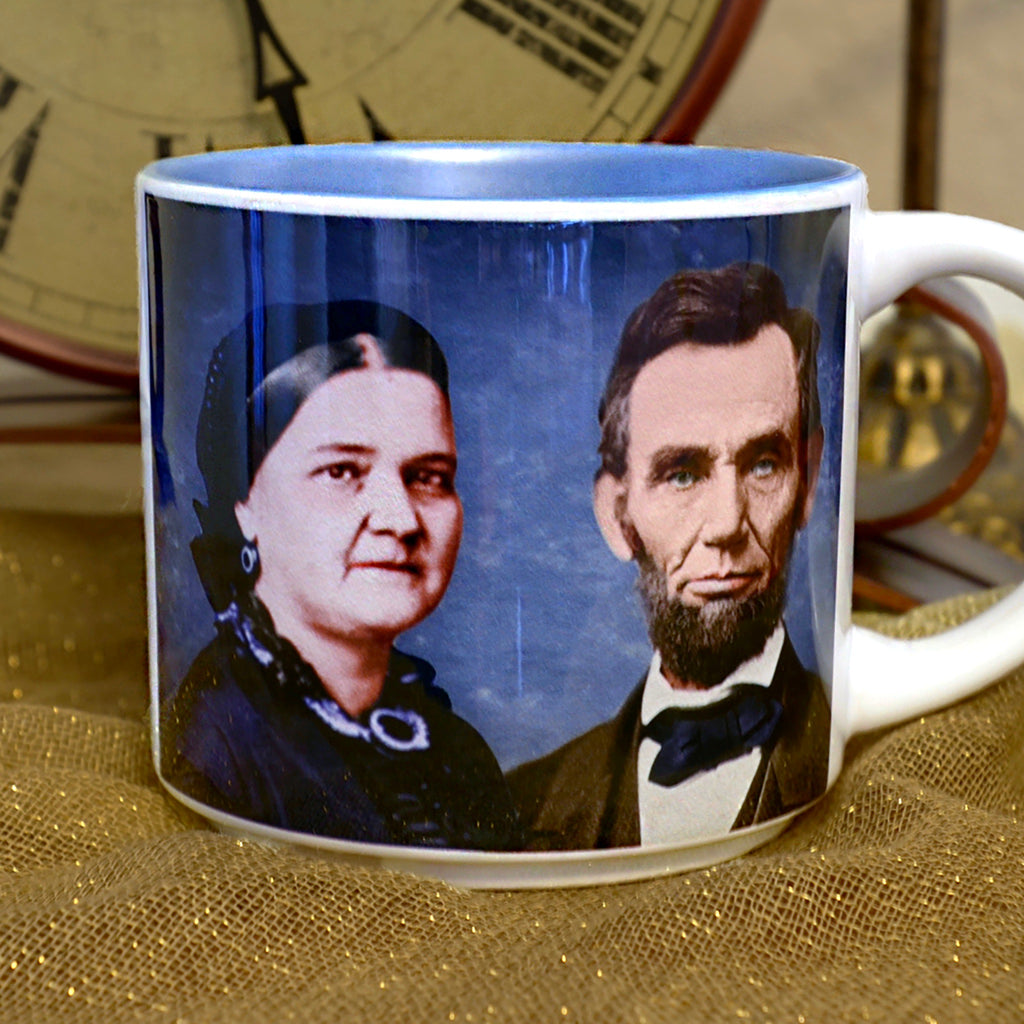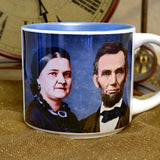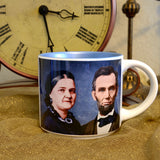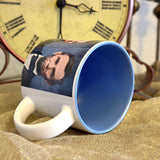 Presidential Couple Mug: Lincoln
National Archives Store Exclusive
Two-tone ceramic
14 oz.
Exclusive to the National Archives, this two-tone ceramic mug commemorates the 1842 marriage and partnership of Abraham Lincoln and Mary Todd. Generously proportioned for hot beverages, this is a fun mug that pays tribute to one of our country's cherished first couples.

After a tumultuous courtship and a broken engagement, Mary Todd and Abraham Lincoln married in Springfield Illinois in 1842. From a wealthy Kentucky family who objected to the marriage, Mary was a staunch abolitionist who supported her husband's political career as he rose up the Illinois legislature to become one of the country's most charismatic political orators to speak out against slavery. The Lincolns were very close and had four sons. During the Civil War, Mary felt deep estrangement from her family because most of her male family members fought on the side of the Confederacy. Accused of being a traitor to her Southern roots and later criticized for perceived undue influence on her husband's presidential appointments, Mary was not a popular first lady. Sadly, the Lincolns endured personal tragedy, with the young deaths of two of their sons. Mary was by her husband's side when he was assassinated, and she lost a third son (Tad, her youngest) when he was 18 years old. These hardships weighed greatly on Mary, and her health declined steadily. She lived out her final days with her sister in Springfield, in the house where she married.