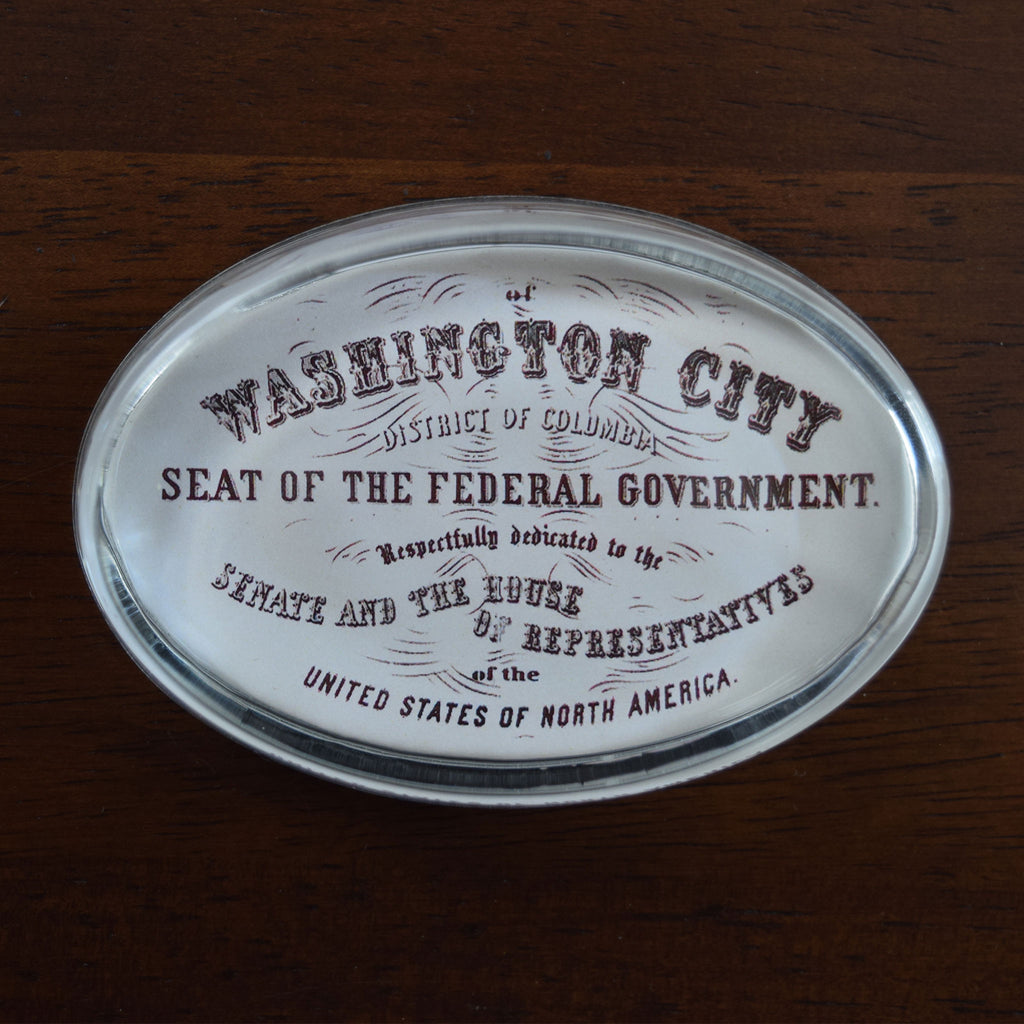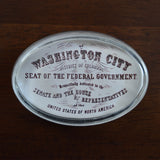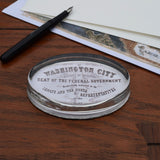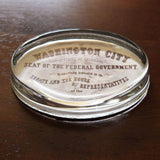 Washington City Paperweight
Made in New York, U.S.A.
French crystal
4 X 2 3/4 X 7/8 inches
Felt padded on reverse
French crystal produces a brilliant, sparkling effect and is dramatically heavier than ordinary glass. This French crystal oval paperweight features the key from a vintage map of Washington, D.C. This interesting item is perfect for keeping desktop papers at contained and makes a great gift.

The word "decoupage" comes from the French and means "cut out" or "cut from something." Decoupage is the art of decorating an object by gluing colored paper cut-outs onto it. Each layer is sealed with varnish until the cut-outs no longer look stuck on, and the result is the appearance of a painting or inlay work instead.

The origin of decoupage is thought to be East Siberian tomb art. Nomadic tribes used cut-out felts to decorate the tombs of their deceased. From Siberia, the practice made its way to China, and by the 12th century, cut-out paper was being used to decorate lanterns, windows, boxes and other objects. Italy—especially Venice—was at the forefront of trade with the Far East in the 17th century, and it is generally thought that it is through these trade links that the cut-out paper decorations made their way to Europe.