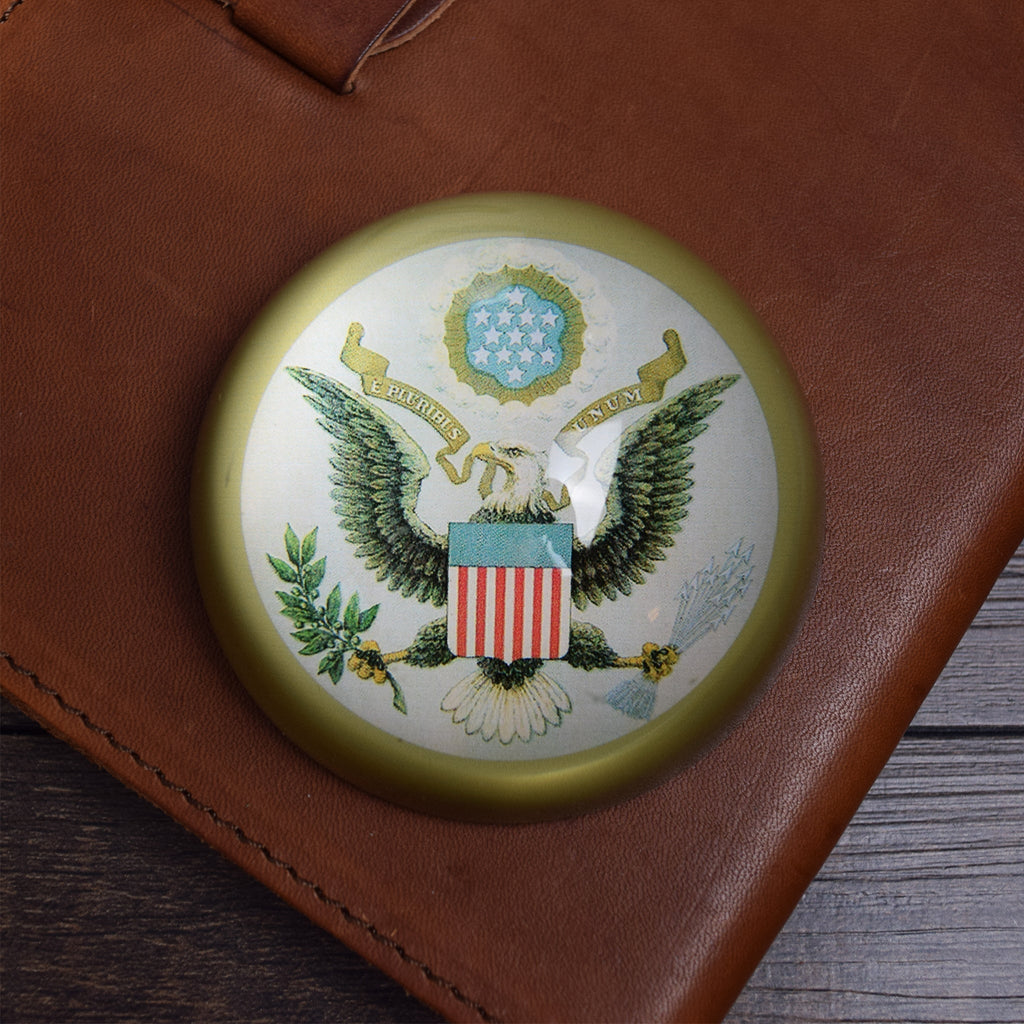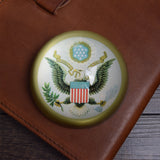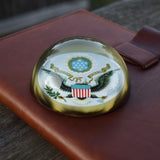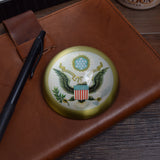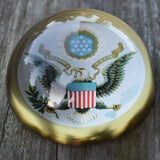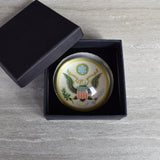 Great Seal Paperweight
National Archives Store Exclusive
Gift boxed
Celebrate your love of our nation in style with this elegant paperweight featuring our nation's great seal. It makes a wonderful gift for patriots who love a tidy desk.

Just a few hours after the Declaration of Independence was adopted by the Continental Congress on July 4, 1776, the first committee was appointed to design a seal for the United States. After undergoing numerous changes, on June 20, 1782, the seal was officially adopted by the Continental Congress.

The Great Seal of the United States is used to authenticate certain documents issued by the U.S. federal government. The expression "Great Seal" is used both for the physical seal itself (which is kept by the U.S. Secretary of State) and for the design impressed upon it. The Great Seal was first used publicly in 1782.