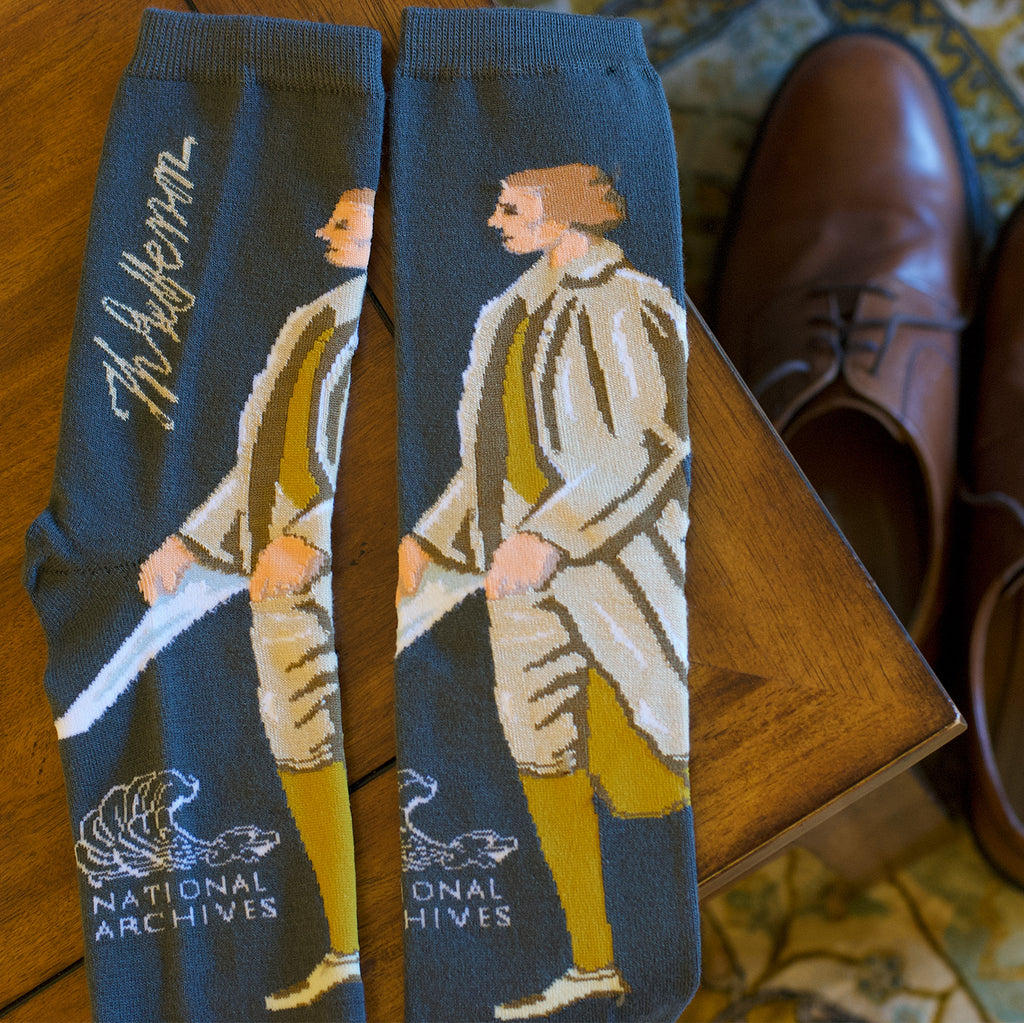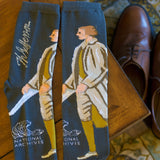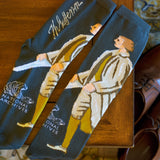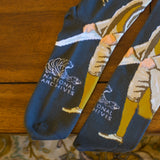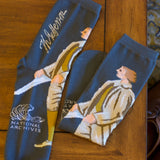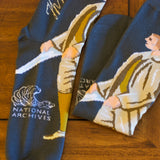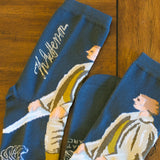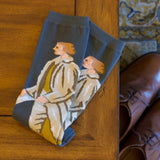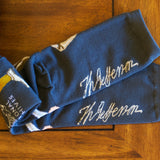 Thomas Jefferson Signature Socks
National Archives Store Exclusive
Made in the U.S.A.
Toe seam
MD fits a women's shoe size 6-11.
LG fits a men's shoe size 10-13.
76% acrylic, 21% nylon, 2% spandex, 1% rubber
"We hold these truths to be self-evident, that all men are created equal, that they are endowed by their Creator with certain unalienable Rights, that among these are Life, Liberty and the pursuit of Happiness," it says in the preamble to the Declaration of Independence. These exclusive socks sport the depiction of Founding Father Thomas Jefferson, as he presents the draft of the Declaration of Independence on Barry Faulkner's Declaration of Independence mural. Add a piece of history to your outfit!

The National Archives, through its National Historical Publications and Records Commission (NHPRC), has entered into a cooperative agreement with the University of Virginia Press to create the Founders Online site and make freely available online the historical documents of the Founders of the United States of America.

Through the Founders Online website, you will be able to read and search through thousands of records from George Washington, Benjamin Franklin, Alexander Hamilton, John Adams, Thomas Jefferson, and James Madison and see firsthand the growth of democracy and the birth of the Republic.