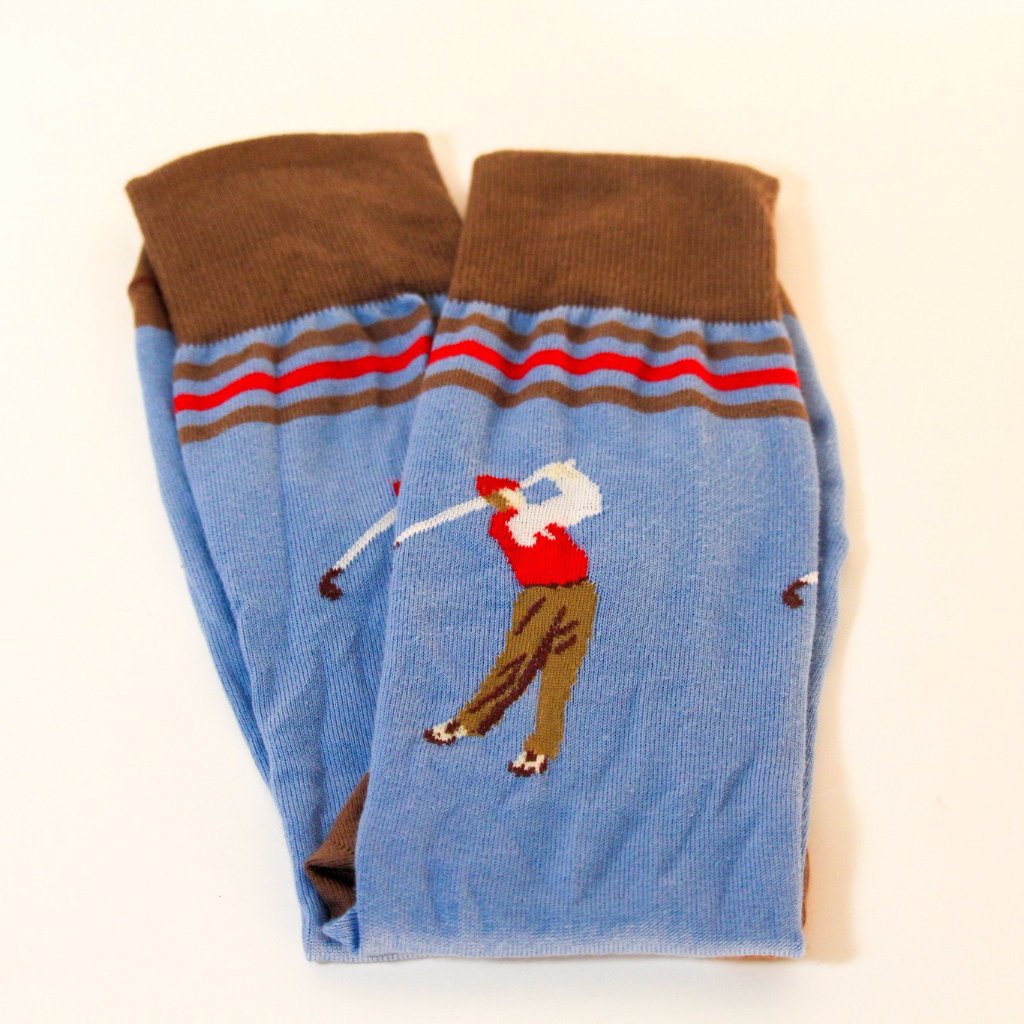 Dress Socks Fore!
70% Peruvian pima cotton, 29% nylon, 1% spandex
One size fits most
"It's in the hole!" No matter where you are, once you slip these on, you'll look and feel like you're shooting under par.

From William Taft, the 27th President, who introduced golf to the White House, through Barack Obama, golf has remained a popular pastime among Presidents. During the Great Depression, Herbert Hoover felt it was inappropriate to be seen on the golf course. George Bush respectfully curtailed his playing while troops were in Afghanistan and Iraq.