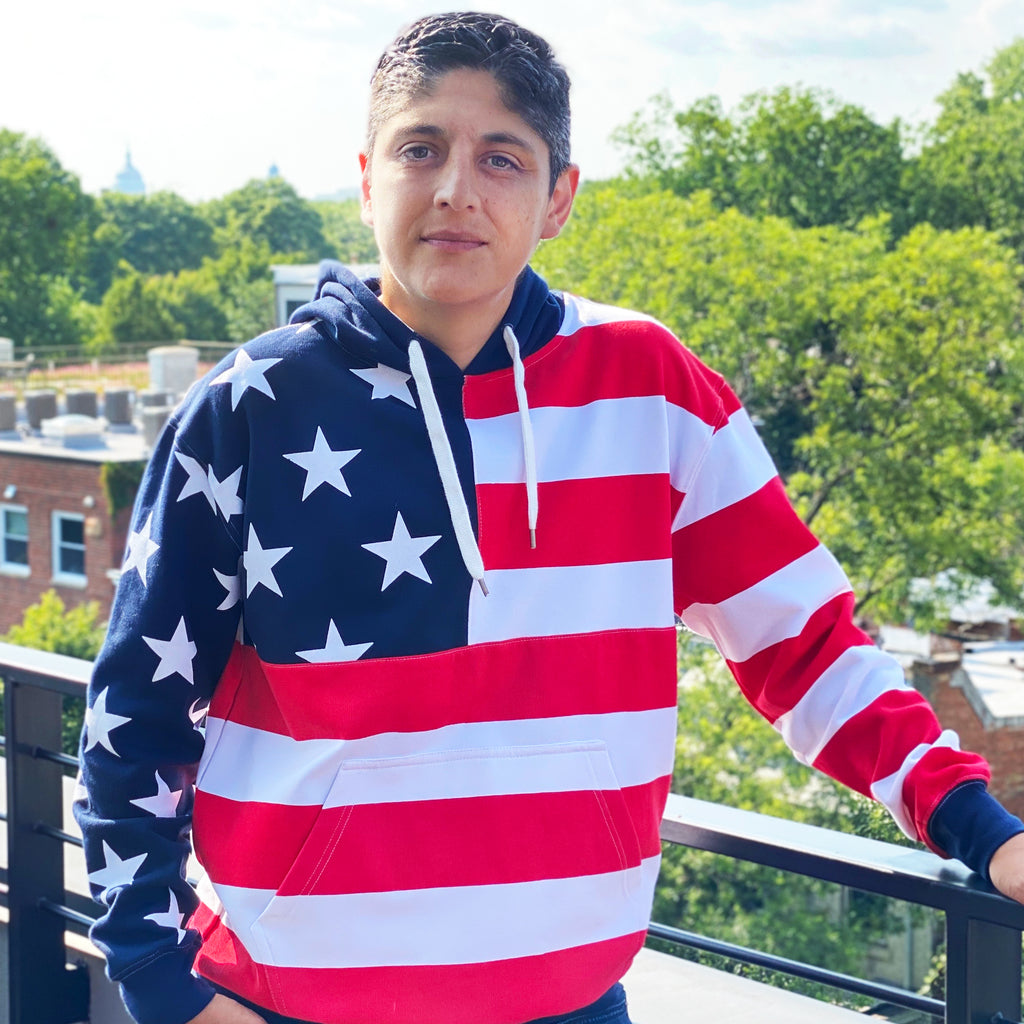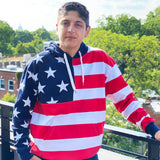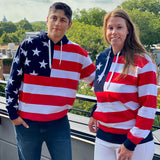 Patriotic Flag Hoodie
60% cotton, 40% polyester
Kangaroo pockets
Drawstring hood with metal grommets
Unisex
Full zipper version available, not pictured
Machine wash cold, tumble dry low, do not bleach
This red, white and blue hoodie is superbly patriotic. Soft and cozy, it is a comfy top that will keep you warm while showing your national pride. With one starry arm, and stripes across the body and down the other arm, you can wear our cherished star spangled banner.

According to oral history, in 1776, George Washington, Robert Morris, and George Ross visited Betsy Ross at her upholstery shop in Philadelphia. Washington presented a sketch of a flag for Betsy to make, comprised of 13 red and white stripes and 13 six-pointed stars.

On May 29, 1777, Betsy Ross was paid by the Pennsylvania State Navy Board for making flags. On June 14, 1777, Congress adopted the Stars and Stripes as our official national flag.