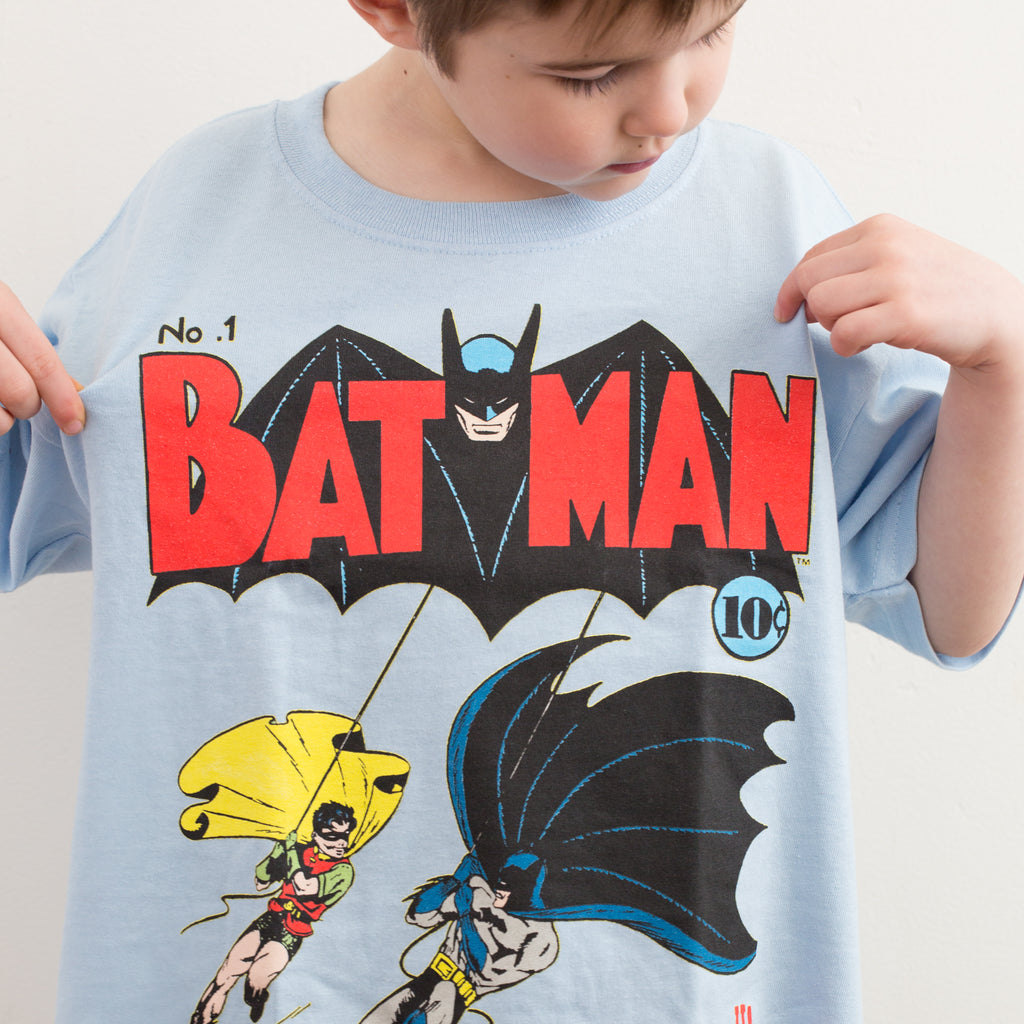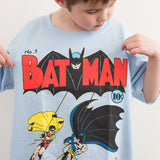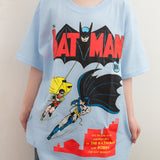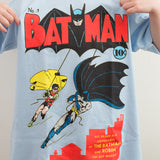 Batman Youth T-Shirt
National Archives Store Exclusive
Made in the U.S.A.
100% combed cotton
Because the National Archives is the official repository for military records, it preserves many incredible stories of heroes, but it also includes superheroes.

Published in 1939, Batman #1, featured on this t-shirt, was an exhibit in a 1940 copyright case titled Fox Publications, Inc., v. Detective Comics, Inc., Independent News Co., Inc., and Interborough News Co.

The National Archives has quite the collection of comic books in its holdings. Many of the comic books were submitted in 1954 to the U.S. Senate Subcommittee on Juvenile Delinquency as evidence of comics' corrupting influence on the young. 

The U.S. Senate Subcommittee on Juvenile Delinquency hearings were televised, with Senators questioning individuals from the comic book industry, including Marvel Comics, DC Comics, Dell, and EC Comics. For three days, experts testified on whether comic books were "printed poison" for young people. As a result of the hearings and the bad publicity that the comic book industry received, many of the comic book companies agreed to form the Comics Code Authority to self-regulate their comic books.