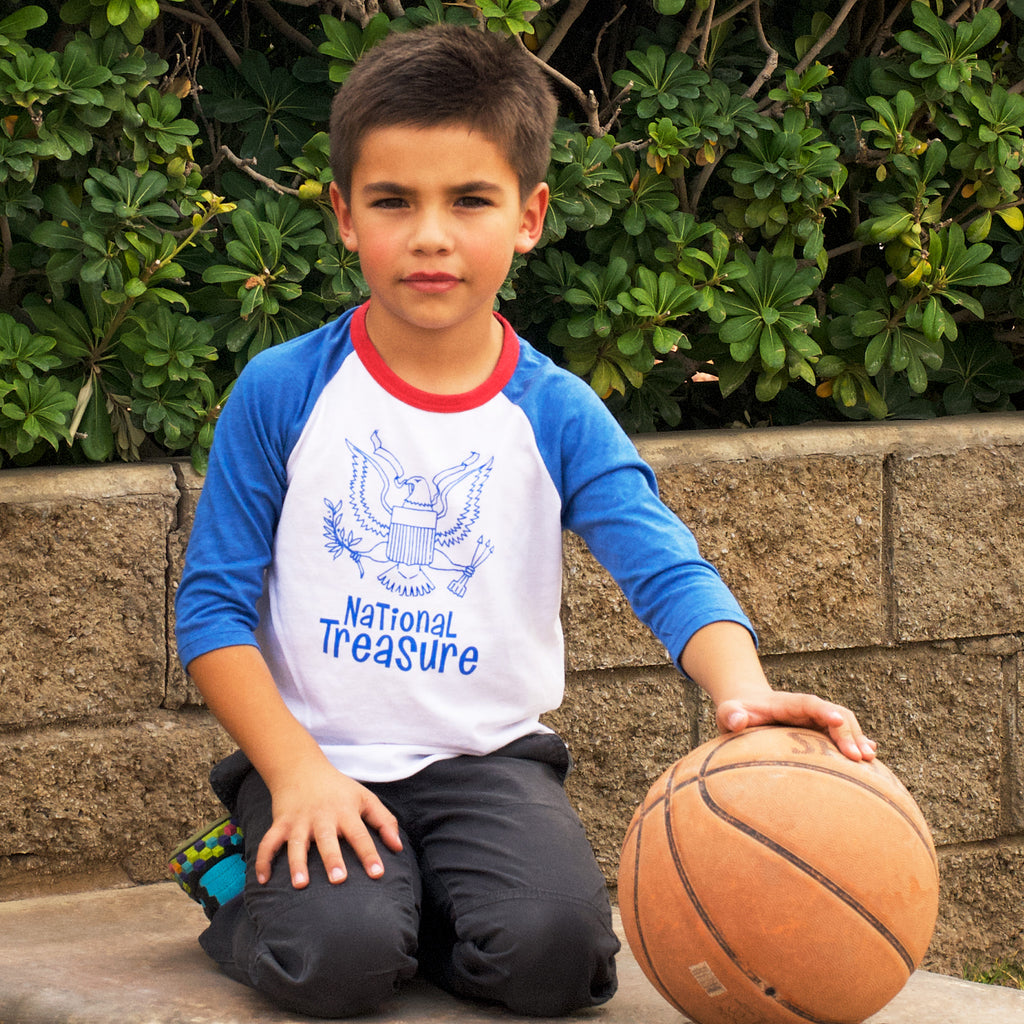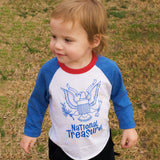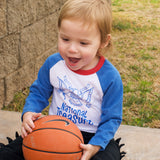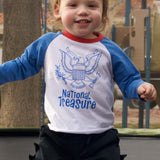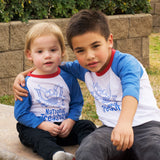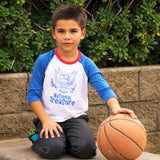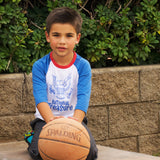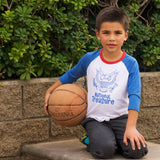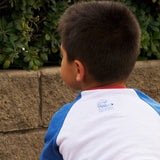 National Treasure Blue Long Sleeved Toddler T-Shirt
National Archives Store Exclusive
Designed and made in the U.S.A.
100% cotton
A National Treasure is something, or someone, that unites citizens together around a unanimous common love.

Declare your love of the little citizen in your life as a great living National Treasure. The Great Seal of the United States is printed in green on the front of this blue tee, and the Archives Eagle logo is on the back. It is also available as a long-sleeved onesie for tiny tots and a long sleeved t-shirt for kids.

Just a few hours after the Declaration of Independence was adopted by the Continental Congress on July 4, 1776, the first committee to design a seal for the United States was appointed. After undergoing numerous changes, on June 20, 1782, the seal was officially adopted by the Continental Congress.