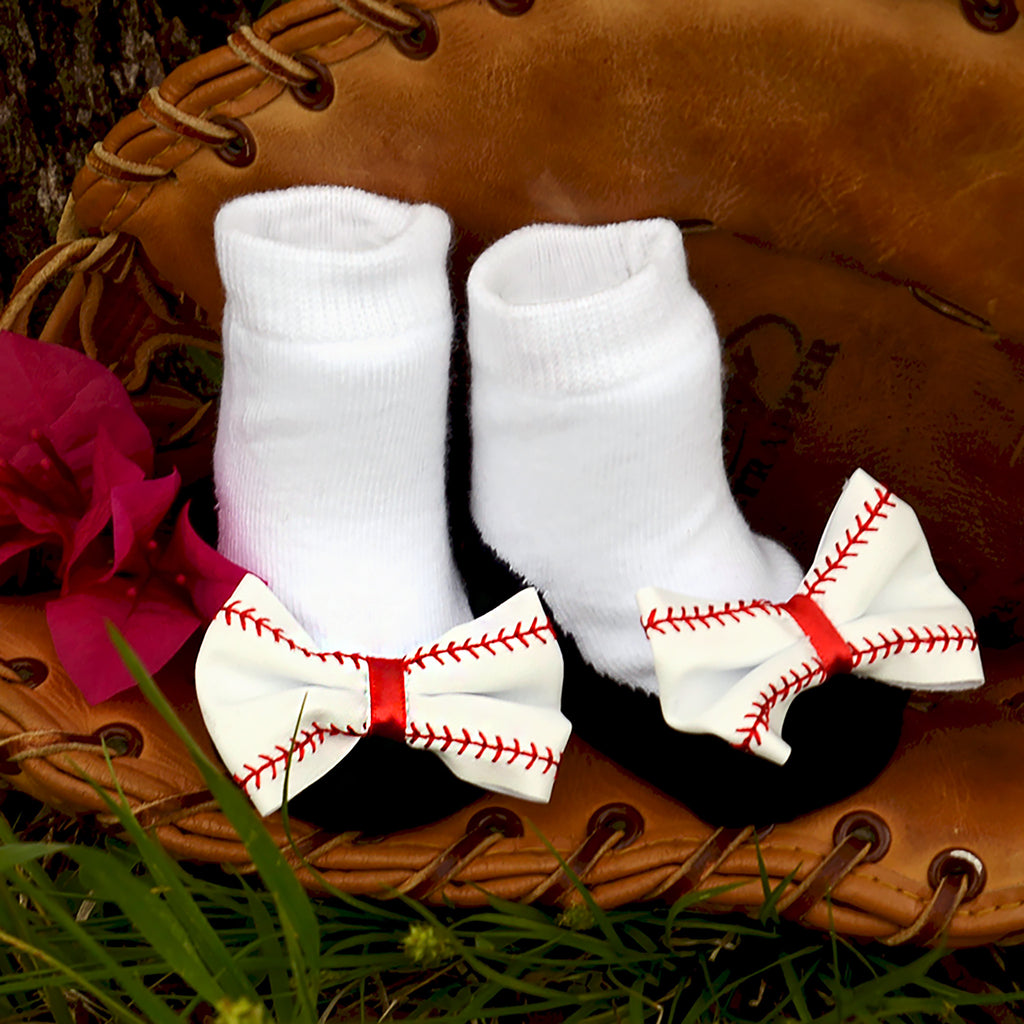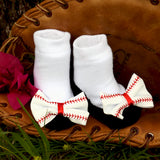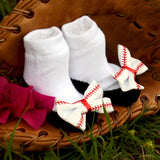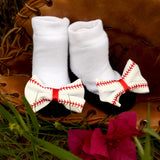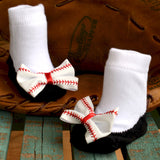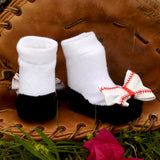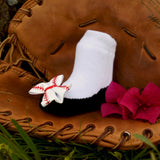 Little All Star White Baby Socks
Fits newborn - 12 months
72% cotton, 17% nylon, 3% elastane
Slip resistant bottom
Gift box packaging
Put your little one on track for the women's league in these all-star infant socks. With baseball inspired bows on the toes, she'll look the part for a day at the ball park. Elasticized tops will keep the socks on baby's feet. These cuties are bound to be a home run.

The National Archives holds all sorts of baseball-related records, from player-related civil suits pursued in federal courts; military service recreational activities; a surveyor's sketch and notes for a proposed new stadium in Washington, D.C.; equipment patent drawings; a restraint-of-trade action filed by one bubble gum company against another over issuance of player cards; and a World War I vintage picture of attractive female ushers at a ball game.

Also in the holdings is an equally charming and seldom-glimpsed image of Ty Cobb, Babe Ruth, and Tris Speaker, three one-time luminaries of the game in their baseball dotage, posing together in 1941 in connection with war bond and Army-Navy relief fund efforts. This joins numerous photographs of amateur and professional players taken for foreign propaganda and cultural purposes.