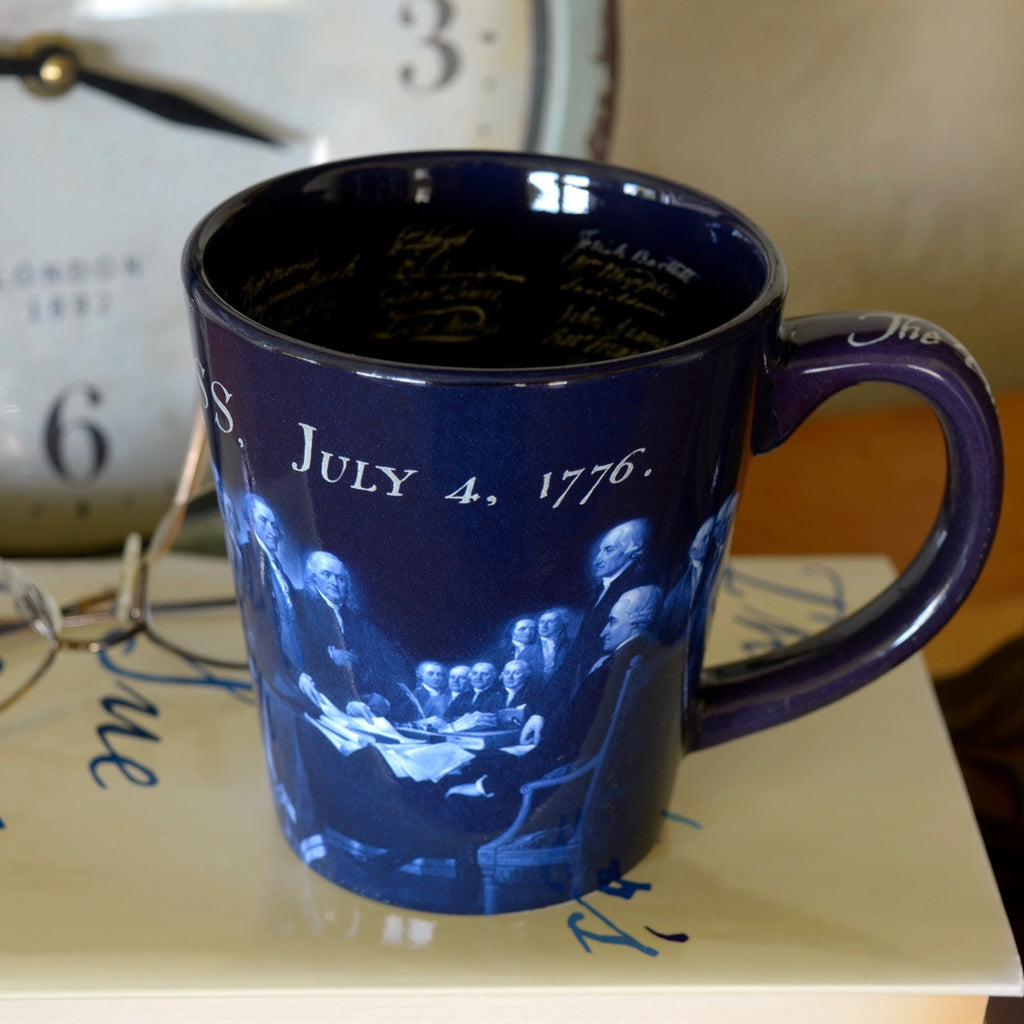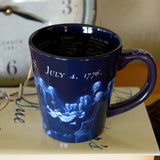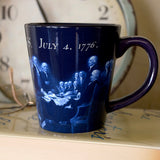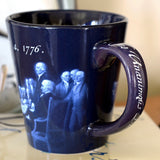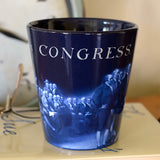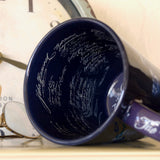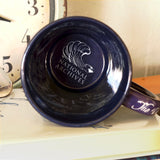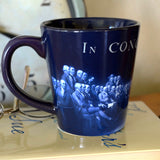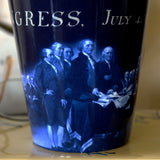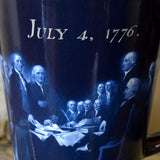 Declaration of Independence Mug
National Archives Store Exclusive
Ceramic
12 oz.
Hand wash recommended
Depicting images of the signers of the Declaration of Independence, this exclusive mug is truly striking with its glossy, deep blue hues. Featuring the penmanship of the signatories of the Declaration on the inside of the mug, its unique design makes it a worthy choice for your morning beverage.

Drafted by 33 year old Thomas Jefferson between June 11 and June 28, 1776, the Declaration of Independence summarizes America's founding political philosophy. At once a cherished symbol of liberty and an expression of Jefferson's monumental talents as a writer, the document captures in unforgettable phrases the ideals of individual liberty that formed the backbone of America's Revolutionary movement. In setting forth these "self-evident truths" alongside a list of grievances against King George's Britain, the Declaration of Independence justified the breaking of ties with "Mother England" and the formation of a new country.

The original Declaration is on permanent exhibit in the Rotunda at the National Archives Museum.