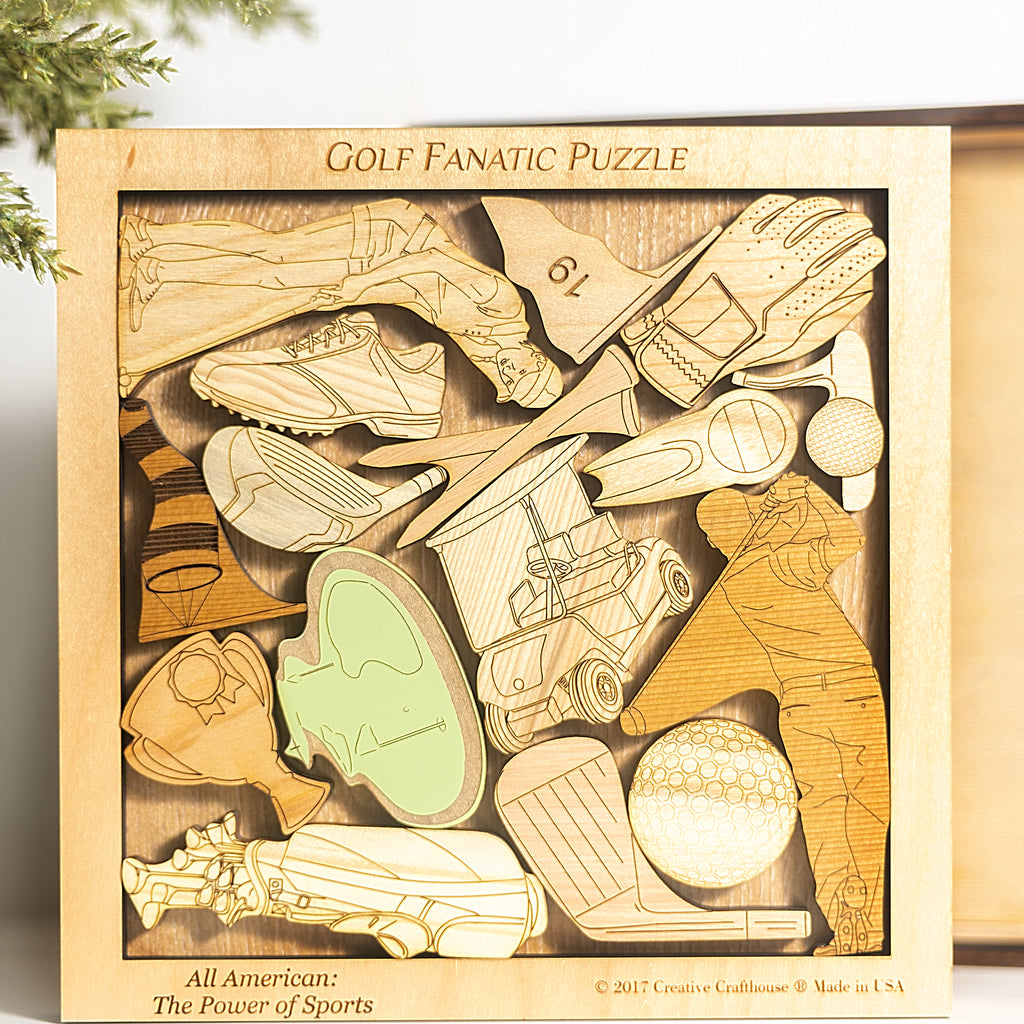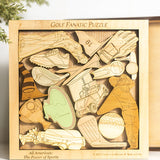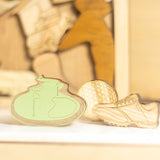 Golf Fanatic Wooden Puzzle
Made in the U.S.A.
7 X 7 inches, 1/4 inch thick
16 precision laser cut and engraved pieces
Solving this will give you a feeling like you just made an eagle on a par 5 after landing your second shot in the bunker! With a high level degree of difficulty, this high quality puzzle makes a great gift for golf fans! It is made with different colored woods, and the 16 different golf themed pieces are cut to one quarter inch thickness. The challenge is to fit all them all back in the frame!

From William Taft, the 27th President, who introduced golf to the White House, through Donald Trump, golf has remained a popular pastime among Presidents. During the Great Depression, Herbert Hoover felt it was inappropriate to be seen on the golf course. George Bush respectfully curtailed his playing while troops were in Afghanistan and Iraq.

From golf-related patents to photographs of Presidents golfing, the National Archives holds many records related to the sport.