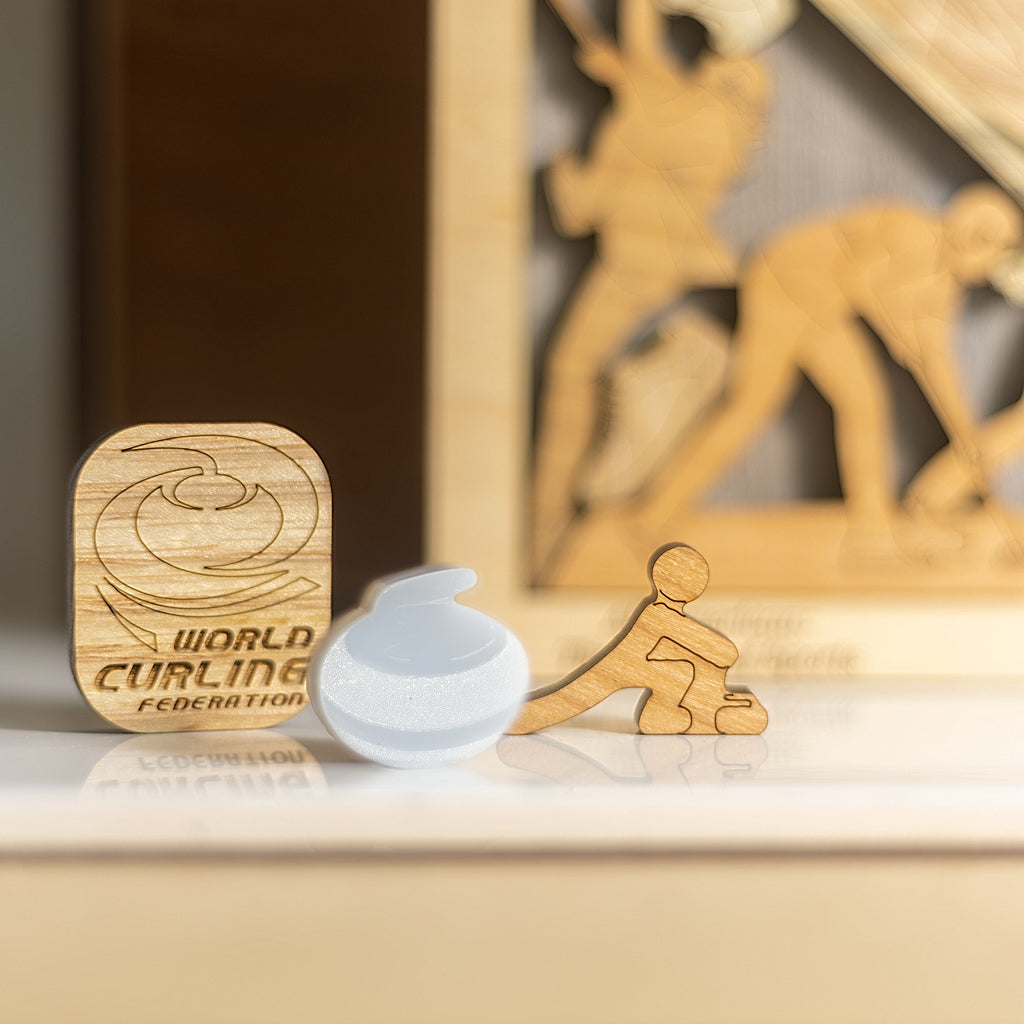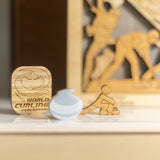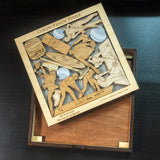 Curling Fanatic Wooden Puzzle
Made in the U.S.A.
7 X 7 inches, 1/4 inch thick
15 precision laser cut and engraved pieces
With a high level degree of difficulty on or off the ice, this high quality puzzle makes a great gift for curling fans! It is made with different colored woods, and the 15 curling related puzzle pieces are cut to one quarter inch thickness. The challenge is to fit them all back in the frame!

Within the National Archives holdings are numerous records related to sports. Many American presidents have emphasized the importance of living an active lifestyle, among them Herbert Hoover, for whom the game "Hoover-ball" was invented.

The game is a combination of tennis, volleyball, and medicine ball. It was invented by White House physician Adm. Joel T. Boone to keep the president physically fit and was given the moniker by New York Times Magazine reporter William Atherton DuPuy for a 1931 article.