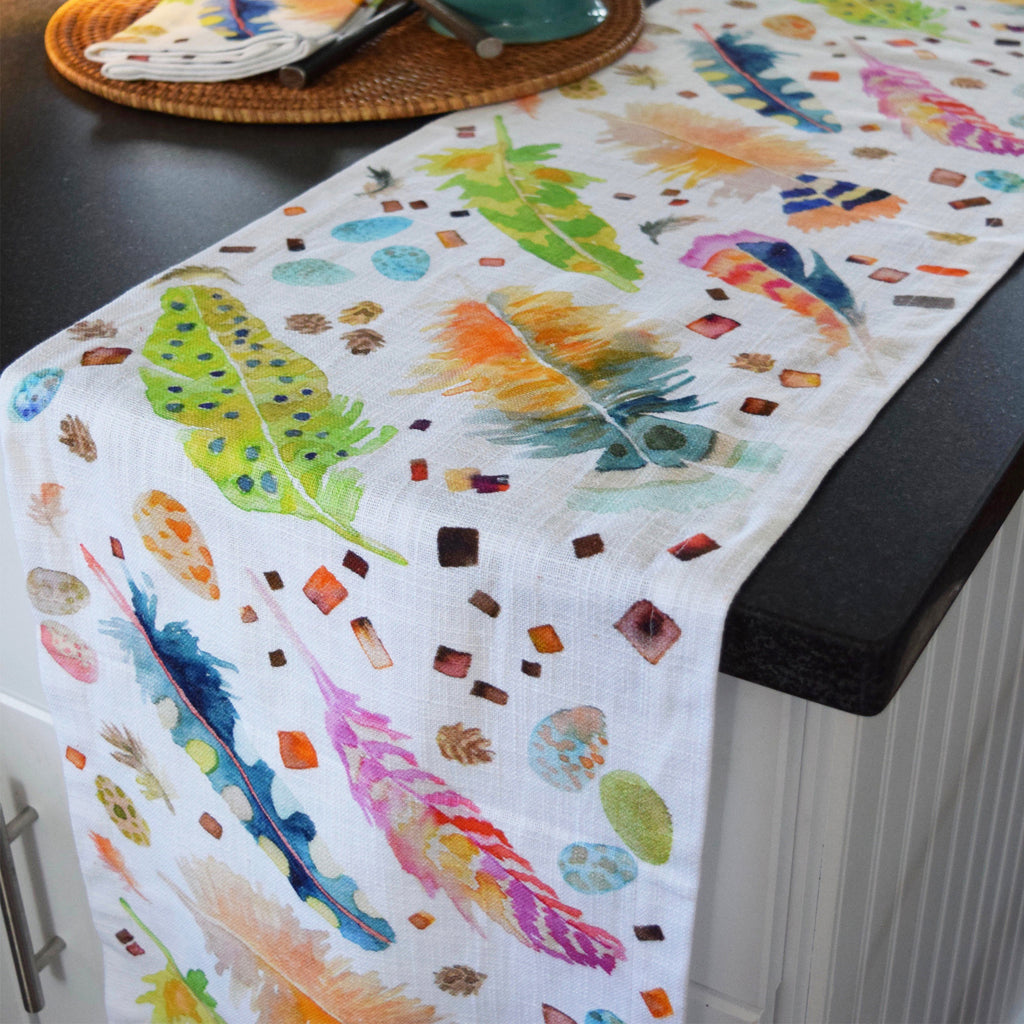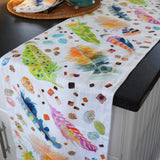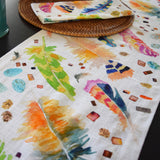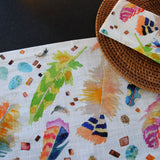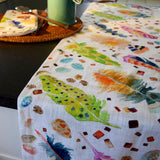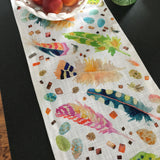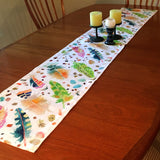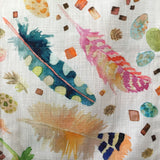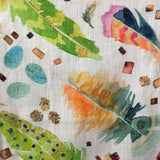 Feather Pen Table Runner
100% cotton
13 X 72 inches
Machine washable
Digitally printed from an original watercolor, this vibrant feather runner will brighten up your table. Made from cotton slub with slightly uneven lines that add interest to the weave, the painted quill-like bird feathers with agate, pyrite, and turquoise stones bring colorful elements of nature indoors.

Unique to North America, the bald eagle has always been an enduring symbol of our freedom and was adopted as the national bird of the United States of America in 1782.

In response to an alarming decline in the bald eagle population, the United States Congress passed the Bald Eagle Protection Act in 1940. The act prohibits taking, selling, bartering, trading, importing and exporting, and possessing eagles, making it illegal to collect eagles and eagle parts without a permit. Feathers or parts of bald eagles may be handed down to family members from generation to generation or from one Native American to another for religious purposes. Native Americans may not give eagle feathers to non-Native Americans as a gift.