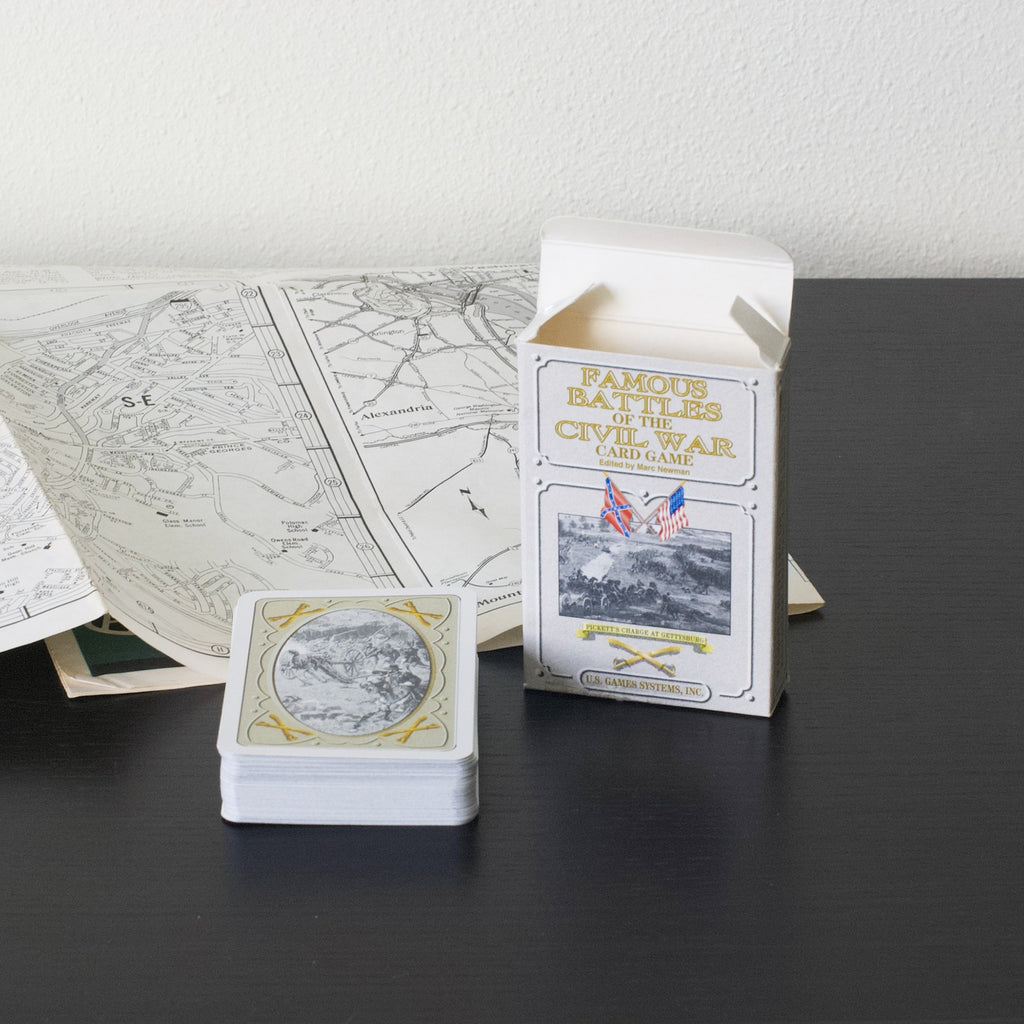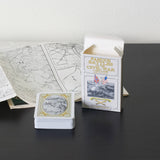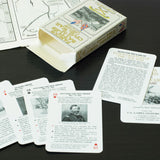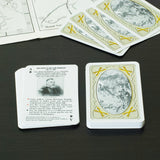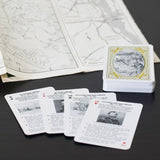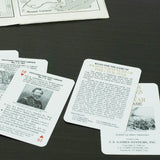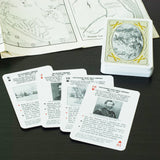 Civil War Battles Playing Cards
55 cards
Includes historical information cards
Suitable for all card games
Our Famous Battles of the Civil War Playing Cards present historic facts about 13 pivotal battles and military campaigns of the Civil War. These include Bull Run, Shiloh, Hampton Road and Gettysburg as well as information on the leaders, locations, strategies, maneuvers and outcomes of the battles. Each card in this 54-card deck features a different work of art depicting the Civil War battle described.

Included with the deck is a set of rules for playing Famous Battles of the Civil War Card Game. Suitable for all card games, it is a fascinating set for card players, historians and Civil War enthusiasts.

Perhaps the most famous battle of the Civil War took place at Gettysburg, PA, from July 1 to July 3, 1863. At the end of the battle, the Union's Army of the Potomac had successfully repelled the second invasion of the North by the Confederacy's Army of Northern Virginia. Several months later, on November 19, 1863, President Lincoln went to Gettysburg to speak at the dedication of the cemetery for the Union war dead. Speaking of a "new birth of freedom," he delivered one of the most memorable speeches in U.S. history.