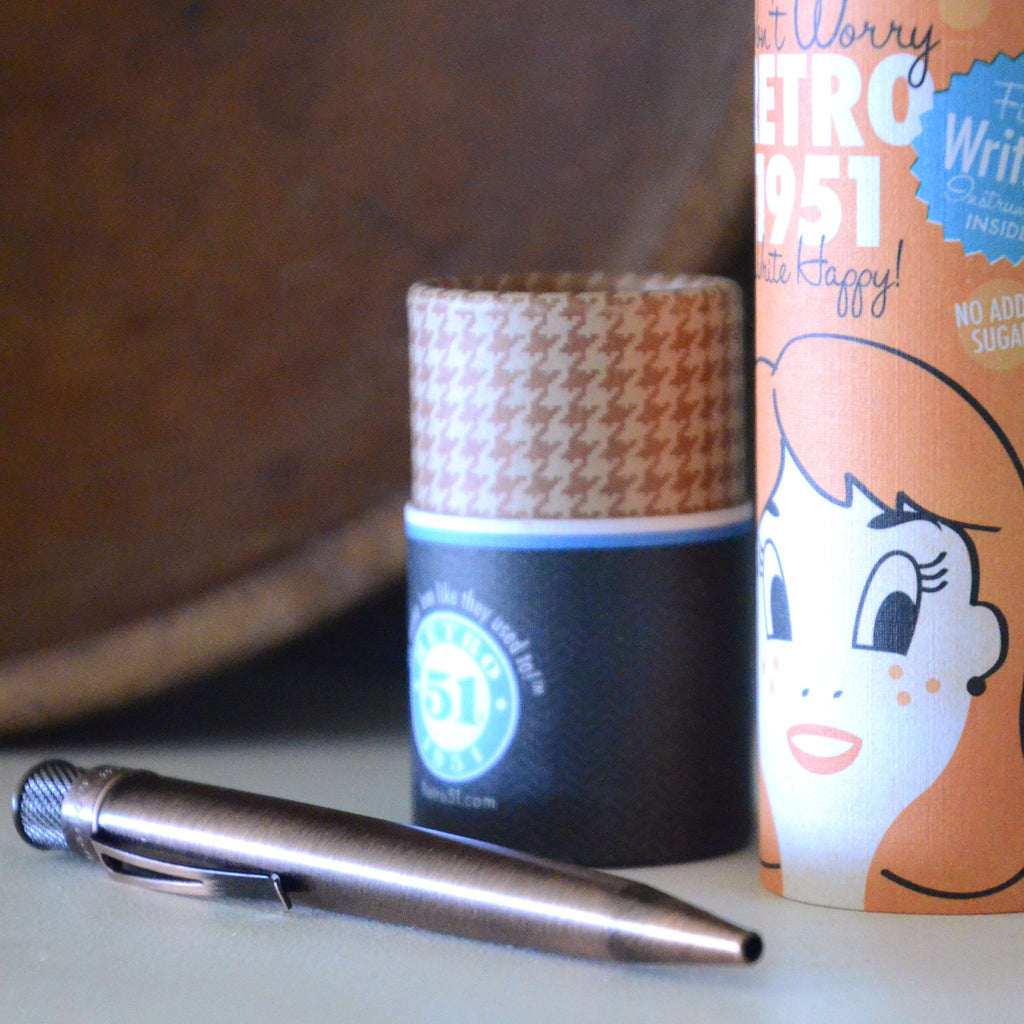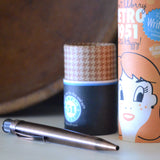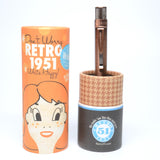 Lincoln Writing Pen
Retro 51 Tornado Vintage Metalsmith Collection
Handsome antique brushed copper finish
Comes with a medium-point black rollerball refill
Can be converted to a ballpoint with Easy Flow refill
Unique packaging
Inspired by our country's leaders and historical icons, this Antique Metalsmith Tornado Deluxe by Retro 51 is a high-quality retractable rollerball with a brushed antique copper finish that celebrates Abraham Lincoln and the powerful words he wrote.

A perfect gift for the individual who still believes handwritten correspondence is an art form.

The National Archives preserves and protects more than 10,000 letters and documents written and signed by Abraham Lincoln, including the original Emancipation Proclamation.