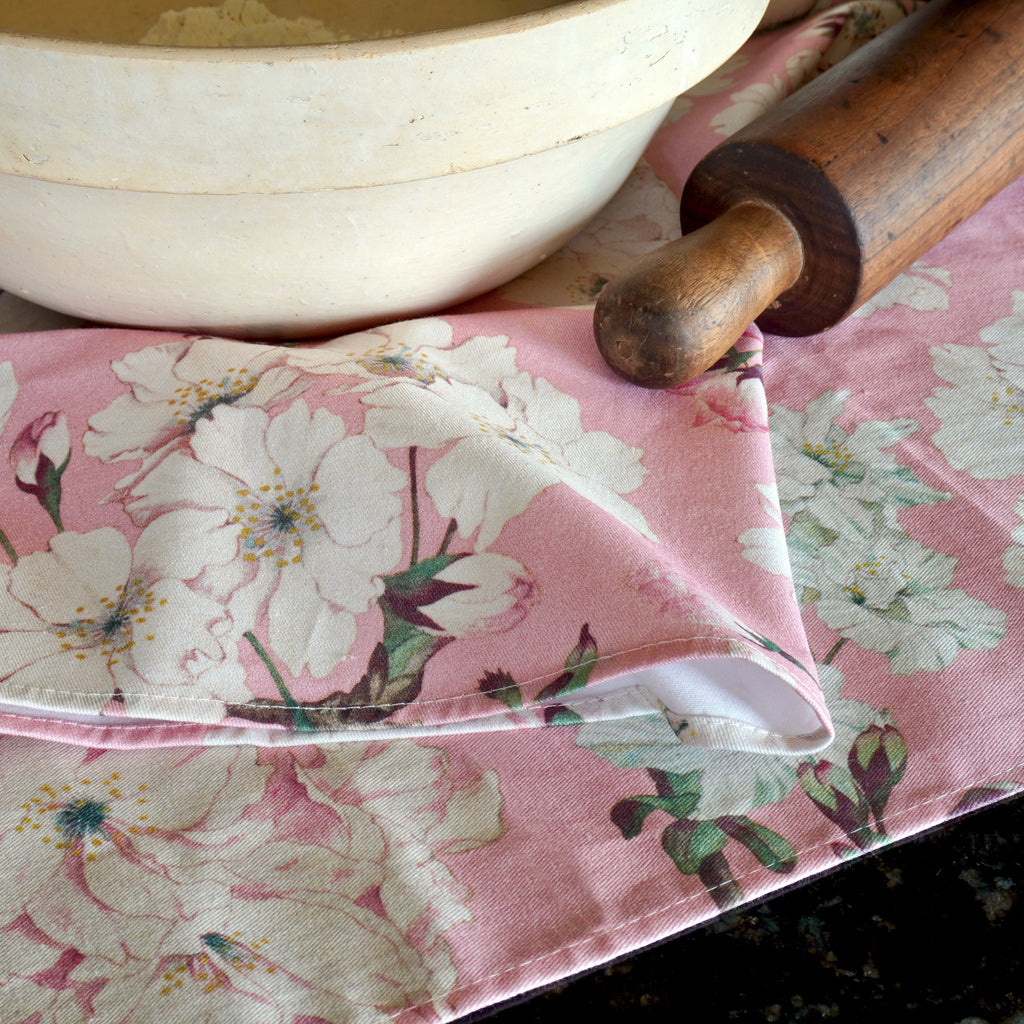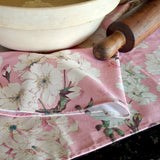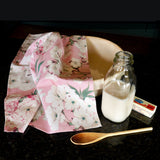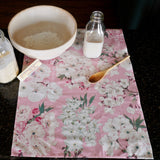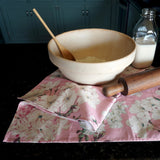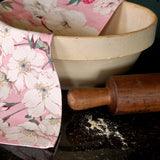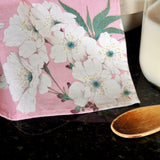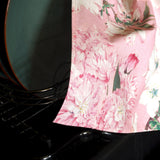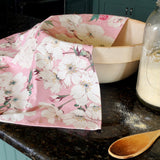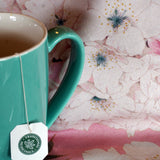 Soft Pink Cherry Blossom Tea Towel
20 X 28 inches
100% cotton
Machine washable. Use detergent recommended for colors. Tumble dry low.
Simply lovely, this pretty pink tea towel brings cherry blossoms into the kitchen with its soft, sakura print. The perfect reminder of springtime in Washington D.C., it can be used at any time of year. Made of 100% cotton, you may want to grab a few - they make great gifts!

Spring in Washington celebrates the cherry trees and their beautiful pink and white flowers that bloom in late March. Every year, Cherry Blossom Festival performers put on a colorful show right in front of the National Archives steps. The majority of the trees are located near the Tidal Basin, where they are most popularly viewed. The Japanese cherry trees were a gift from Mayor Yukio Ozaki of Tokyo City to the city of Washington on March 27, 1912. The National Archives holds many records related to the United States' relationship with Japan.