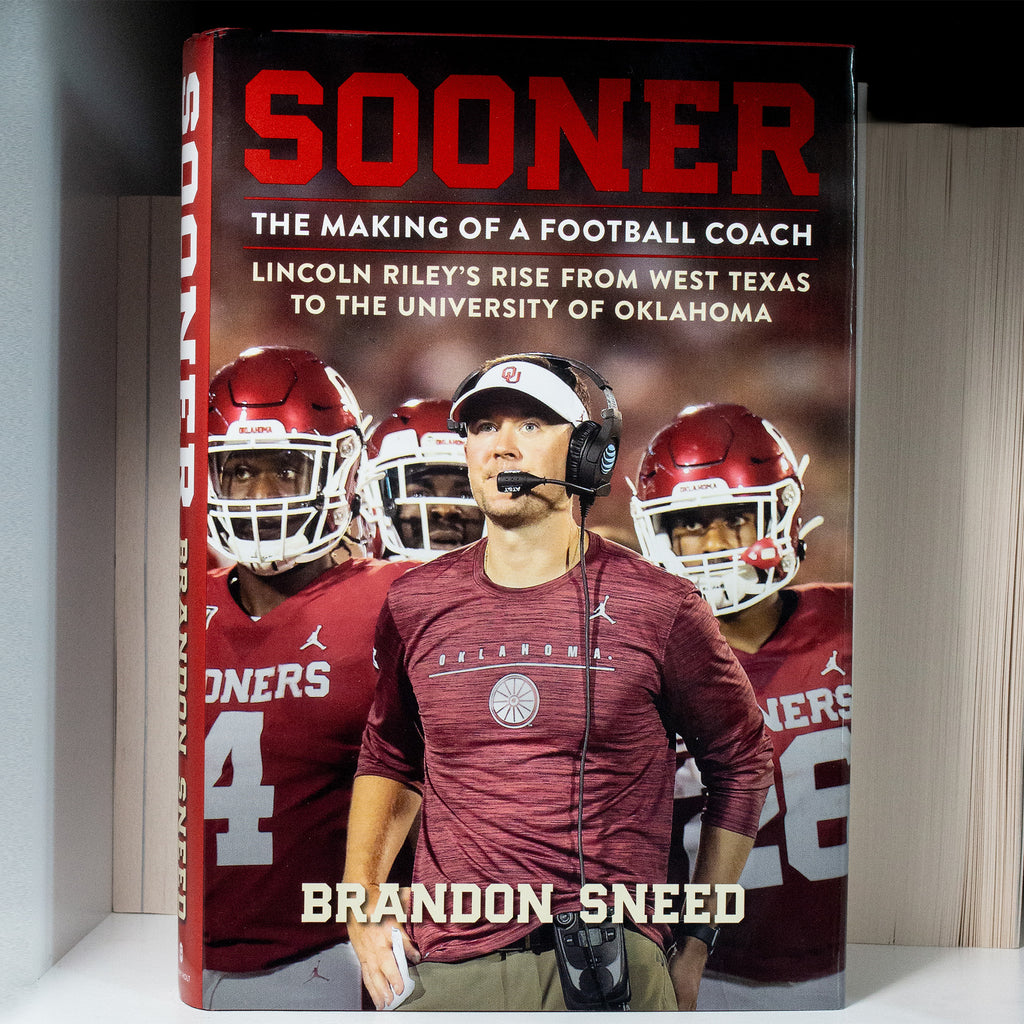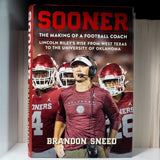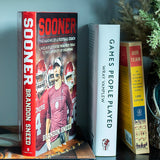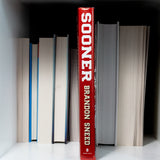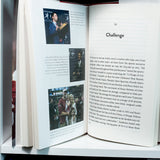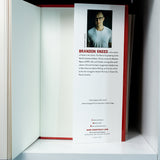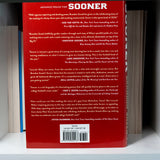 Sooner: The Making of a Football Coach - Lincoln Riley's Rise from West Texas to the University of Oklahoma
By Tom Clavin
Hardcover: 288 pages
When legendary University of Oklahoma head coach Bob Stoops announced that thirty-three year old Lincoln Riley would be his successor at the perennial powerhouse, he shook the college football world. In his first three seasons at Oklahoma, Riley's teams dominated the Big 12 to reach the national semifinals each year, and two of his quarterbacks were No. 1 overall picks by the Cleveland Browns and Arizona Cardinals in the NFL draft.

In Sooner, Brandon Sneed charts Riley's remarkable ascent from small-town star quarterback in West Texas, to walk-on turned assistant coach at Texas Tech, where he learned the revolutionary Air Raid system from Mike Leach, to offensive coordinator at East Carolina, to football titan Oklahoma. It takes more than sheer talent to go toe to toe with the brilliant strategists of the modern game, and Sneed shows how commitment, grit, relationships, pain, brains, and passion have empowered him to compete, and win.

More important than the zealous fans, the intense rivalries, and the multimillion-dollar contracts, are the human connections that lie at the heart of Lincoln Riley's triumphs as a coach. Sooner is not only the story of a mastermind in the making, but also a reminder of the many people who make each of us who we are.